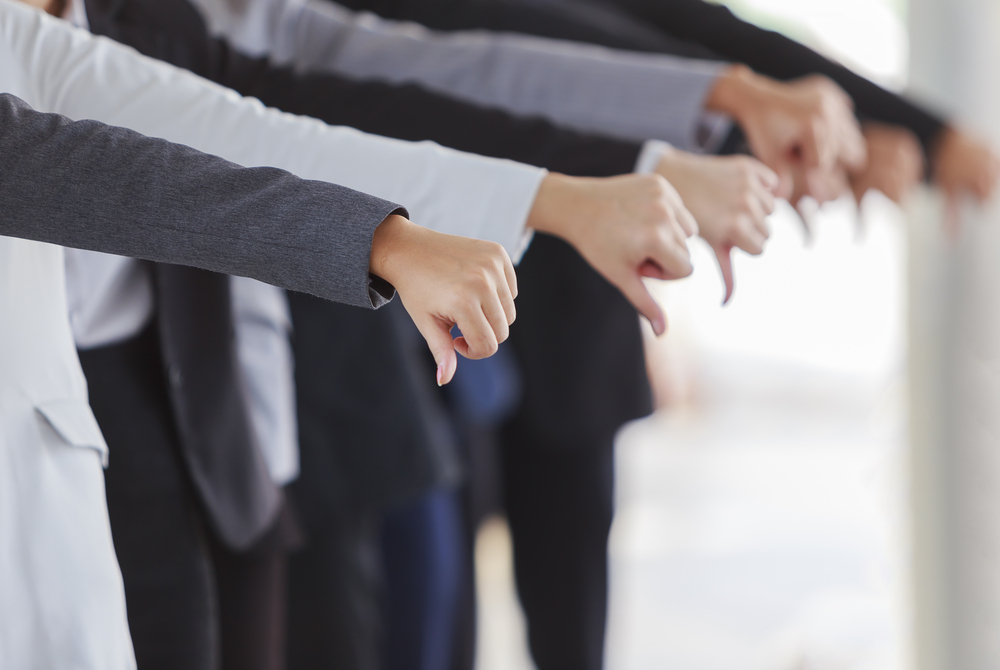 Bad news for gambling backers
Legislators in Wyoming and Alabama have derailed efforts to expand their respective gambling markets by voting against two bills. One fell short in the House, while the other died on the Senate floor.
Lawmakers defeated House Bill 133 in its third reading on Tuesday with a vote of 28-32
In Wyoming, the House of Representatives blocked legislation which would have legalized online sports wagering in the state. Lawmakers defeated House Bill 133 in its third reading on Tuesday with a vote of 28-32. Opposition stemmed mainly from moral grounds, with House members pointing to the potential for gambling-related harm.
Meanwhile, Senator Del Marsh of Alabama ended Tuesday in disappointment after his gambling expansion bill failed to progress through the Senate. SB 214 would have introduced land-based casino gambling and a state lottery. Instead, the bill lost by a fine margin on the Senate floor, two votes short of the 21 needed.
The door shuts again in Wyoming
Sponsored by six representatives and two senators, Wyoming's HB 133 progressed through the House Committee of the Whole this week before making it to the floor. The bill would have legalized online-only sports betting. It was unique in its inclusion of a wide range of acceptable payment methods, such as cryptocurrencies.
This particular fun activity has the potential of destroying a lot of lives."
However, the legislation ultimately faced staunch opposition in the House. Several representatives voiced their concern regarding gambling's addictive nature. Rep. Evan Simpson (Lincoln County) said: "This particular fun activity has the potential of destroying a lot of lives." He warned of inevitable addiction if the House were to approve sports wagering.
In support of the legislation, House Majority Whip Jared Olsen (Laramie County) argued that the House should give the people of Wyoming the right to choose whether to gamble, as per the state constitution. He said that regulation of the new market would "keep consumers safe." Other representatives also pointed to the financial benefits of such a bill for state coffers.
After its 28-32 defeat, HB 133 is now the second unsuccessful Wyoming sports wagering bill this year. Lawmakers introduced HB 225, another online-only bill, in February. The legislation also failed in its third House reading with a 27-32 vote.
Although the House has blocked sports wagering so far, Wyoming could experience a gambling expansion through other means. In October last year, the Northern Arapaho Tribe announced that Wyoming law legally permits the introduction of retail sports wagering at its casinos. The tribal organization said it will roll out betting in the near future. As of yet, the group has not provided an update on when this will be.
Marsh lacks Senate support
On Tuesday, Alabama Senator Del Marsh's gambling expansion bill finally fell short on the Senate floor. The legislation would have introduced a state lottery and retail casino wagering at five venues, including four dog tracks and one casino run by the Poarch Band of Creek Indians. If it had passed, Alabama voters would have had their say on a constitutional amendment to permit gambling.
Marsh expressed confidence in Senate support in the build-up to the vote. However, the legislation also faced substantial opposition in the form of a lawsuit filed Monday. The plaintiffs accused Marsh of soliciting bribes from the Poarch Band of Creek Indians in return for their inclusion in the market. They also alleged that the bill sought to create an illegal monopoly.
I'm not convinced this issue is a dead issue."
After the bill's marginal defeat in the Senate, Marsh expressed surprise that his fellow lawmakers chose to deny Alabama residents the opportunity to vote on the issue. He also conveyed hope that a gambling expansion could still take place. "I'm not convinced this issue is a dead issue," he commented. "I think it's one we'll have to address sooner or later."
Despite the defeat of SB 214, there is still the possibility of a state lottery in Alabama. Senator Jim McClendon introduced his own lottery legislation shortly after Marsh's bill fell short.