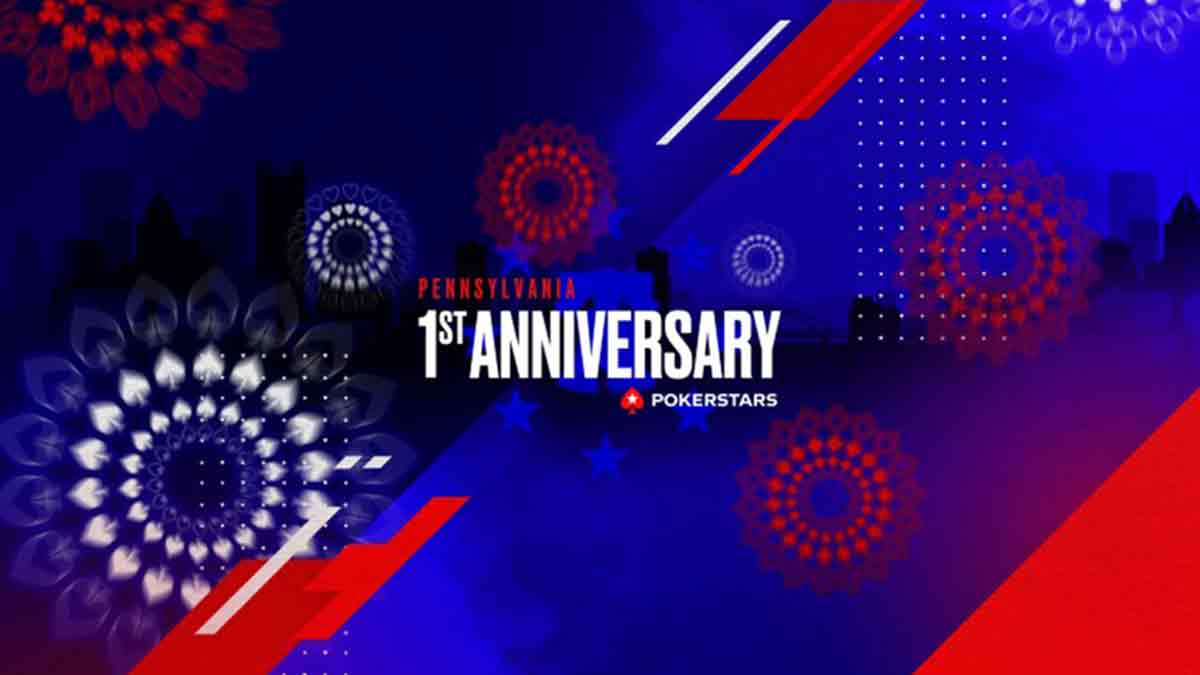 Published on November 5, 2020 8:23 am
Update on November 5, 2020 8:23 am
It has been one whole year since renowned poker operator PokerStars made its debut in the Keystone State and to celebrate its very first anniversary, the operator will be running a special PokerStars 1st Anniversary Series. The $1 million anniversary tournament series is going to offer Pennsylvanian poker players a chance to dive into a […]
It has been one whole year since renowned poker operator PokerStars made its debut in the Keystone State and to celebrate its very first anniversary, the operator will be running a special PokerStars 1st Anniversary Series. The $1 million anniversary tournament series is going to offer Pennsylvanian poker players a chance to dive into a ton of fun across a total of 35 MTTs.
Needless to say, this is a pretty exciting development especially considering all of the amazing things that the poker operator has brought to its customers in the state over the past year. Some of the most notable additions to PokerStars offerings in Pennsylvania included the very popular Sunday Special tournament as well as the PACOOP, PASCOOP, and PennslyMANIA which are exclusive to Pennsylvanian players. Players in the state have also been able to enjoy diving into the Bounty Builder, Summer, and Winter Series. Considering how good these offerings have proven to be, the anniversary tournament is expected to be every bit as good if not better.
What to Expect
The gaming action for the PokerStars 1st Anniversary Series will kick off on November 8 and it will run until November 15 which means that the players will have a whole week to play for a chance of getting a piece of the cash prizes.
All of the 35 MTTs that will be going down during the duration of the tournament will be very exciting but the main highlights include the $100 main event which includes a $200,000 guarantee. Other notable events include the $100 Sunday Special as well as the $20 Mini Main Event which has a $25,000 guarantee.
PokerStars is also trying to make sure that all of its customers in the Keystone get the opportunity to participate in the tournament series. As such, it has put a whopping $10,500 worth of tickets to the events up for grab in several freerolls. These satellite tickets are definitely going to turn some heads.
The Keystone State's Online Poker Market
For the past year, PokerStars has been operating as a monopoly in the Keystone State. However, thanks to interest from other poker operators, that is likely to end soon. Even so, the online poker operator has proven that it has what it takes to offer high-quality and customer-centered online poker products to its customers something that gives it a huge edge over all of its potential competitors.
It will certainly be nice to have more options as far as online poker is concerned. Moreover, the state will also benefit from the tax dollars from the expansion of the sector.