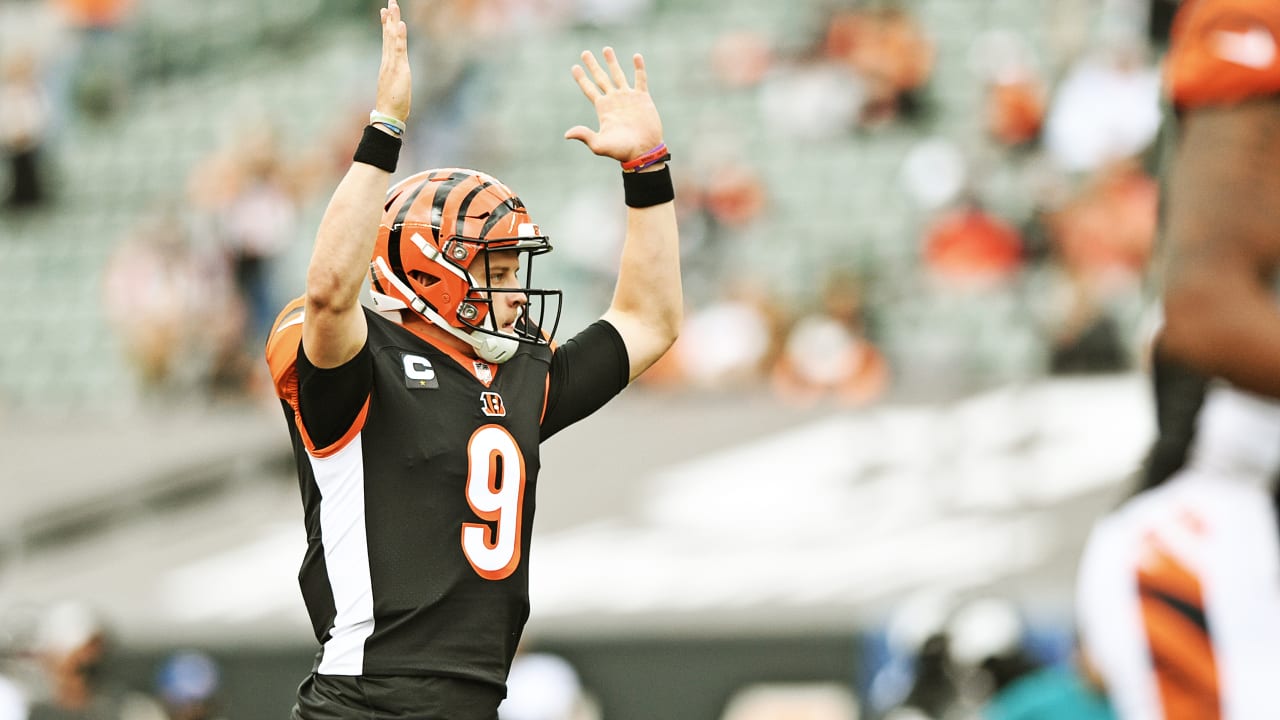 The Bengals have heard for years about how they haven't beaten the Steelers since the 2105 Wild Card Game. But that's not those guys any more. It's a totally different team.
The Bengals line up just two defensive starters (cornerback William Jackson III and free safety Jessie Bates III) since the last time they played against Steelers quarterback Ben Roethlisberger in the 2018 finale and it looks like they'll have at least five players on offense making their first Bengals start against the Steelers. Right now, only two offensive starters in that 2018 finale (running back Giovani Bernard and right guard Alex Redmond) are starting this one.
And with Geno Atkins ruled out on Sunday, they'll have just five players who played in that '15 Wild Card.
So as much as folks want to go on history in this series, there is a new chapter unfolding in it Sunday.
As tempting as it is to make this a referendum on the progress of this offense against a defense that has traditionally dominated the Bengals, one has to be reminded that Joe Burrow goes into a game against the NFL's leading sackers and hitters without running back Joe Mixon and right tackle Bobby Hart and maybe not left tackle Jonah Williams (questionable) and Hart's backup Fred Johnson (on the Covid list).
But forget the edge rushers, and with a combined 13 sacks and 56 quarterback pressures Bud Dupree and T.J. Watt are immense. The series in the last decade has been defined by the interior dominance of Stephon Tuitt and Cam Heyward.
Since Heyward arrived with the 31st pick in 2011, the first year of the Green-Dalton Era, the Bengals have not scored more than 21 points against Pittsburgh. The Steelers took Tuitt in the second round of the 2014 draft and he has yet to lose in nine games against the Bengals with 1.5 sacks and eight quarterback hits. His interception in the 2015 PBS regular-season game is one of the biggest moments in the rivalry when it led to quarterback Andy Dalton's season-ending throwing thumb injury.
But the Bengals clearly have a much better and different offense with Burrow throwing and head coach Zac Taylor running a new scheme. In the last four games against the Steelers, the Bengals haven't had their starting quarterback twice.
And this one is hot and he's got three big-time receivers that can work in the middle of the field against a Steelers defense that has allowed 29 passes of at least 20 yards. The Steelers give nothing deep (they've allowed three 40-yarders), but they struggle at times to match up if the front seven doesn't get there and according to profootballfocus.com, Burrow is one of the more accurate intermediate passers in the league.
The Bengals have a tough matchup in their own secondary. They've got just four healthy cornerbacks after two of their regulars, LeShaun Sims (concussion in practice) and Darius Phillips (on injured reserve until late in the season with a groin problem) went down this week. It looks like three-year cornerback Tony Brown, who has one snap from scrimmage for the Bengals, gets his fourth NFL start and the first guy off the bench is first-year player Jalen Davis, a practice squadder with 60 NFL snaps with two other teams.
Pittsburgh's trio of receivers with at least 31 catches is clearly a challenge and in Roethlisberger they face a Hall-of-Famer having a great year with 18 touchdown passes and four interceptions. And with barely an average of two seconds in the pocket he's reportedly getting rid of the ball faster than any quarterback in the last five years.
Although he was on the Covid list this week, hurt his knee last week and didn't practice, that doesn't mean a thing in Bengaldom. Roethlisberger is always the vampire that crawled out of the crypt at the end of the '15 play-off game.
Ben's passing has had help against the Bengals. In his 32 starts against them, the Steelers have rushed for at least 100 yards 23 times in games Pittsburgh has a 20-3 record.
But this isn't a game of history and this a different type of Bengals-Steelers game. Pittsburgh hasn't rushed for 100 yards in three straight games and Big Ben is going to be in a game against an opposing Ohio QB that can manufacture points.