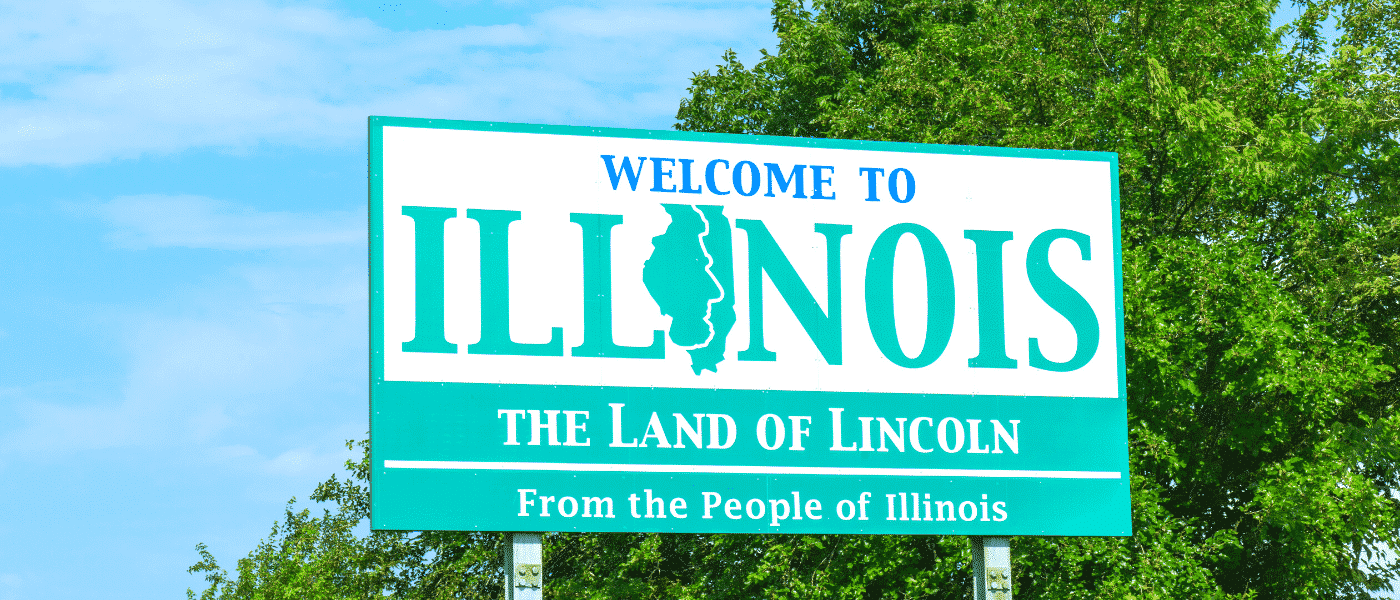 Illinois' Gov. J.B. Pritzker made news when he eased registration restrictions to help the state's fledgling sports betting industry navigate the economic perils caused by the pandemic. And now, it's time to revisit the issue of legal online gambling in the Prairie State.
There's a growing call to legalize online casino gaming in Illinois, which isn't surprising, as casinos have been hit hard by the pandemic, and the state could use the extra tax revenues.
Illinois Needs Online Casino Revenue Too
Lobbyist Tom Swoik is leading a push for legislation that will allow online gambling in Illinois. Swoik is executive director of the Illinois Casino Gaming Association (ICGA), Swoik represents nine out of the ten casinos operating in the state.
He is convinced online gambling will benefit the state directly by boosting revenues.
He also believes that, based on internet gaming results in other states such as Pennsylvania and New Jersey, an online industry does not cannibalize brick-and-mortar operations. Moreover, he says that the nine casinos he represents favor legalizing online casino gaming.
According to FocusGN.com, Swoik testified in favor of online casino during a special committee on gaming held by the Illinois Senate:
"We've also seen admissions in casinos in New Jersey increase because people started coming back. Or, it was new people coming that had a good time doing it online and so they decided to go to the casinos."

"If we had igaming when all the casinos had to shut down for three-and-a-half months, that not only would have helped the industry, but it would have helped the state out with tax collections, too, and they wouldn't have lost as much money."
New Jersey Is a Case Study on the Benefits of Online Gambling
To Swoik's point, here's what happened in New Jersey during the pandemic lockdown.
When its casinos closed in April, it was unclear if the population could – and would – switch to online gambling options. It didn't take long to find out.
April 2020's online gaming revenue numbers came in at nearly $80 million. $75 million of that was driven by online casino games, and the rest by online poker.
That number is even more impressive when you compare it to the same period in 2019. In April 2019, the state reported $36.6 million in online casino revenue.
New Jersey maintained strong online gambling numbers throughout the summer, and online gambling revenues haven't receded, even after its casinos reopened.
Illinois Brick-and-Mortar Casino Revenues Down
Like many other states, in mid-March, Illinois shut down its bars, restaurants, and casinos because of the pandemic. It was only three months later that casinos and video terminals were allowed back in operation, albeit with new restrictions. Those restrictions included capacity limits, game tables surrounded by plexiglass, mandatory masks, daily screening of employees, no buffets, and no valet parking.
Illinois' casinos took a revenue blow. Numbers were down 29% in July 2020, compared to the same month last year. And as the Alton Daily News reports, some casinos expect that the three-month pandemic shutdown, combined with the drop in casino attendance, will result in a 50% drop in overall revenues this year.
All this drives home the point that Illinois' casinos need all the help they can get. And legal online casino games would have a significant, positive impact on revenues.
Following in Sports Betting Footsteps
In June, 2020, the governor removed the in-person registration requirement for mobile sports betting, providing the industry with a much needed shot in the arm. The requirement was reinstated in August, but Pritzker announced its suspension for the second time on the 24th of August.
With 12.6 million residents, Illinois is the fifth most populous state in the US, but its casinos are scattered far and wide. That makes in-person registration difficult in normal times, let alone during a pandemic.
Dropping the requirement for in-person registration for sports bettors was made possible because Pritzker saw it as a giant obstacle to the state achieving its betting revenue potential. Adding legal online casino games to the equation may push potential numbers up even further.
"The Internet opens up a whole new avenue, and especially with times changing," Swoik said. "I think it's going to be a long time before people are comfortable getting back to normal and going to places as frequently as they have in the past. I think iGaming is one way to still keep moving forward."
Not as Easy as it Sounds
But while it's evident that Illinois' casinos and gambling population are more than ready to adopt online casino gaming, it may be a more formidable ticket to sell to legislators.
The June 2019 Gambling Expansion Bill brought about major changes in the industry, including six casinos and the introduction of sports betting. Fresh off a major expansion of gambling, lawmakers may be wary of starting another round of negotiations on another gambling issue.
While a majority of legislators favored expanding brick-and-mortar gaming and the introduction of sports betting, there's more opposition to internet casino gaming, an issue that the state has considered many times over the years (here and here).
ICGA's Swoik is pragmatic when he says: "It's gonna be a tough sell."