October 22, 2020
Jason Glatzer
Gaudrius Dzikaras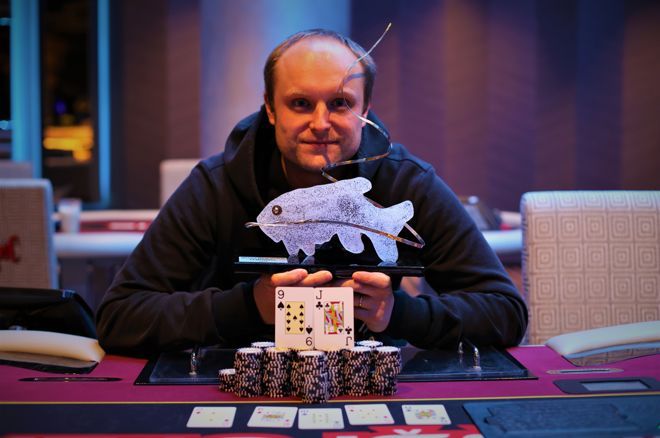 It has been a year that no-one has planned and, like with many aspects of life, it has affected live poker.
While many casinos in Europe had reopened their doors when some regulations were lifted in the spring and summer, most of them have since then closed with the second COVID-19 wave hitting Europe hard.
However, there are some parts of Europe and the world where poker is alive and thriving.
One such place is the small Baltic country of Lithuania with a population of about 2.7 million where the Vilnius Olympic Casino Poker Club recently hosted the 2020 Betsafe Fisherman's Challenge (also known in Lithuanian as Žvejo Iššūkis) on Oct. 8-19.
The poker club at Olympic Casino is on the small side compared to many popular European poker rooms with a maximum of eight tables but this didn't stop poker players from coming out in huge numbers to create the biggest live poker festival in Lithuanian history.
The highlight of the festival was the four-day Betsafe Fisherman's Challenge €220 Main Event. The tournament attracted a bumper field of 934 entrants (including 538 unique players) to generate a €186,800 prize pool to set a new Lithuanian record.
Keep in mind, this was during a time where people might think twice about whether they want to go to the casino at all, and many players that would usually hop over from neighboring countries such as Poland, Latvia, and Belarus were unable to make the trip.
In addition to the Main Event, the festival hosted a handful of satellites and side events including the €110 Warm Up Bounty, the €1,100 High Roller, the €55 Ladies Event, the €110 Short Deck, the €220 Progressive Knockout, and the €110 After Party.
Olympic Casino Vilnius couldn't be more thrilled about the turnout.
"We expected a decent turnout to the Fisherman's Challenge as it is the biggest poker festival in Lithuania, but we didn't expect this year to be a record-breaking year," said Olympic Casino Lietuva Poker Manager Marijus Grigonis. "The casino was renovated this year and are thrilled we were able to host the biggest event in Lithuanian history during these uncertain times."
Martynas Račinskas Wins the Main Event (€26,392)
Lithuania's Martynas Račinskas shipped the Betsafe Fisherman's Challenge €220 Main Event for €26,392 for his largest cash in his professional poker career after agreeing to a four-way deal with Vilardas Zumaras (second – €21,843), Dainius Žukauskas (third, €21,981), and Adam Mikelevič (fourth – €21,154) with €2,000 and the trophy left to play for.
Račinskas, who was already guaranteed the biggest prize at the time of the deal being made, managed to add another €2,000 along with the coveted trophy after he bested Zumaras in heads-up play.
"It was an impressive event, especially in the face of the coronavirus," Račinskas shared after the event. "Huge crowds of people were not afraid to come and play. Everyone wanted to play live poker. The players were amazing, it lifted my spirits up. Those players who made the final with a few big blinds, their joy… It was amazing. It is what's the Fisherman's Challenge is about. The dream!"
Zumaras, Žukauskas, Mikelevič all came close to a true Cinderella event as despite missing out on the trophy they did grab a huge share of the prize pool after being among the record-breaking 160 online qualifiers at Betsafe Lietuva.
| Place | Player | Prize |
| --- | --- | --- |
| 1 | Martynas Račinskas | €26,392* |
| 2 | Vilardas Zumaras | €21,843* |
| 3 | Dainius Žukauskas | €21,981* |
| 4 | Adam Mikelevič | €21,154* |
| 5 | Ant Gokcek | €9,580 |
| 6 | Artūras Saulis | €7,380 |
| 7 | Artūras Daukševič | €5,250 |
| 8 | Tadas Pranculis | €3,520 |
| 9 | Rytis Strigūnas | €2,420 |
*Reflected four-handed deal.
"It is the biggest score of my professional career – live or online," Račinskas said to PokerNews. "I had several five-digit scores but never reached 20K before. I had a few final tables of the Betsafe Fisherman's Challenges before and this one was the successful one for me."
Račinskas felt good after the win but put everything instantly into perspective. He credits hard work for his victory and plans to invest more into his game.
"Now I feel really good," said Račinskas. "Being a professional poker player is a tough job. I feel like I've earned every cent of today's prize with my hard work. I've been learning quite a lot in recent years and after the Fisherman's Challenge, I'm planning to invest even more time and money into the learning process, to increase my poker skill."
Račinskas thought it would be easy sailing heads-up but was in for a surprise, which he credited his chip lead to overcome.
"I've expected an easier heads-up match but my opponent had decent skills," said Račinskas. "I got info that he is a member of the Spin&Go School. But I had quite a big chip lead which I used to my advantage."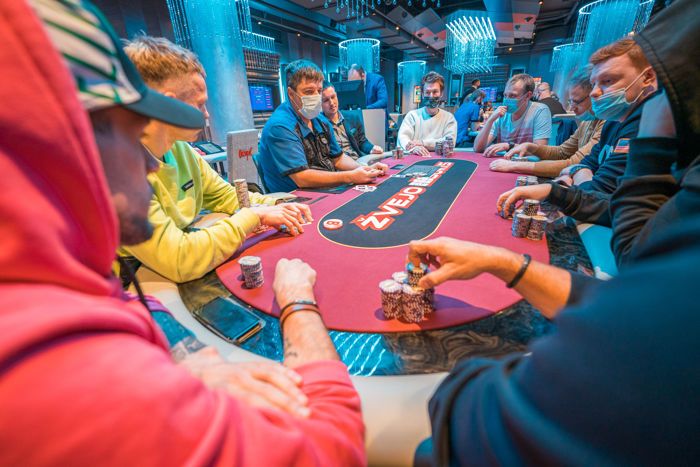 Vitalijus Kuzmičius Wins High Roller (€25,000)
The €1,100 High Roller also had some success with 59 unique players buying in for a total of 79 entries to create a total prize pool of €79,000.
The field was full of Lithuanian pros, including Laurynas Levinskas, Tomas Jozonis, and Vladas Tamašauskas.
However, it was Vitalijus Kuzmičius who took down the event for a cool €25,000, which turned out to be the biggest prize of the festival. This was an amazing birthday present for Kuzmičius, who turned 39 years old while on his way to glory.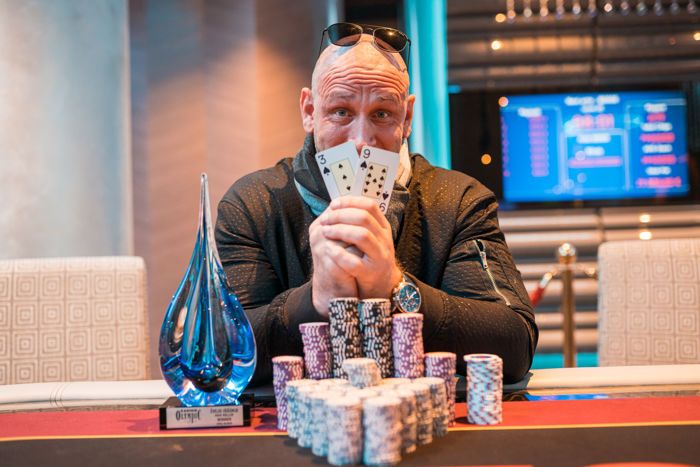 Betsafe Fisherman's Challenge 2020 €1,100 High Roller Results
| Place | Player | Prize |
| --- | --- | --- |
| 1 | Vitalijus Kuzmičius | €25,000 |
| 2 | Aneris Adomkevičius | €15,700 |
| 3 | Marius Kudzmanas | €10,000 |
| 4 | Tomas Jozonis | €8,000 |
| 5 | Grigorij Rudnik | €6,200 |
| 6 | Vygerdas Jonikas | €4,800 |
| 7 | Vilius Maniušis | €3,700 |
| 8 | Vincas Tamašauskas | €3,100 |
| 9 | Arnas Dzedulionis | €2,400 |
[embedded content]
*Photos courtesy of Betsafe.