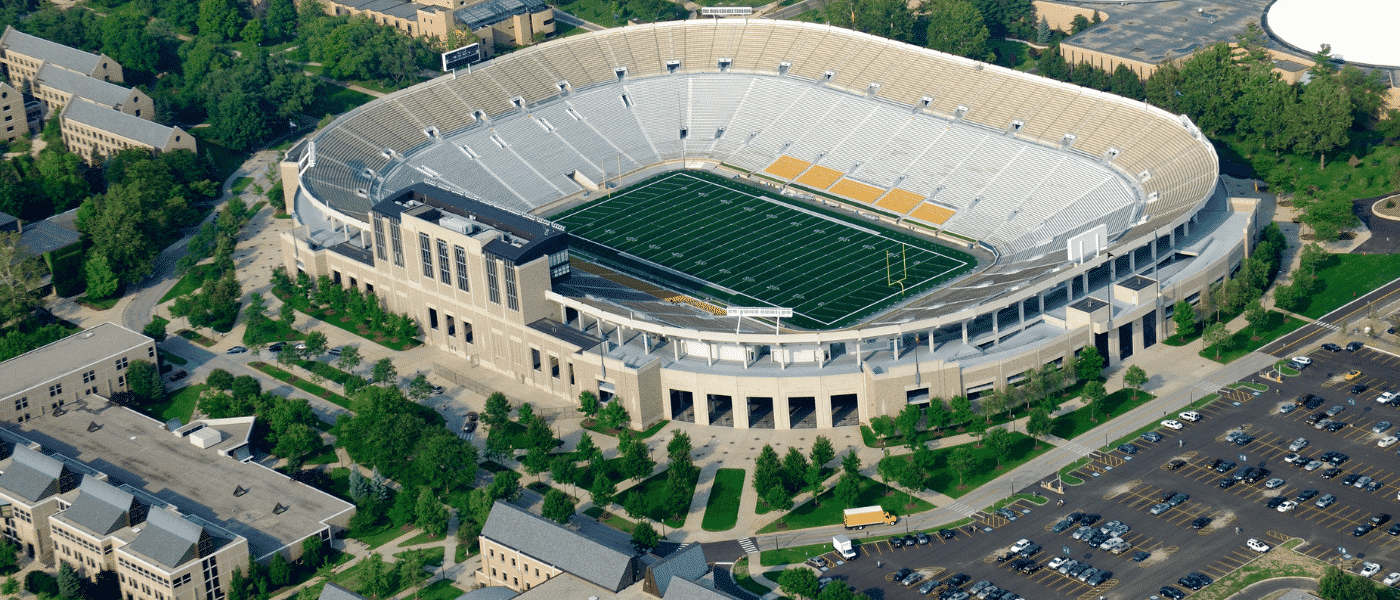 College sports betting is getting a second look in two states.
In New Jersey, one lawmaker wants to loosen the state's rules on college betting to permit wagers on certain in-state championships.
In Massachusetts, the American Gaming Association (AGA) recently urged lawmakers to authorize betting on college sports when and if they pass sports betting legislation.
New Jersey: Let Fans Wager on In-State Championships
New Jersey Senator Paul Sarlo recently announced he intends to introduce legislation that will allow NJ sportsbooks to accept wagers on certain college games held in the Garden State.
His bill will only apply to NJ college games "if they are part of an NCAA sanctioned tournament, playoff, championship, or post-season competition." Sarlo says his bill will also permit sportsbooks to accept wagers on college football bowl games held at MetLife Stadium.
The state constitution prohibits wagers on college games held in New Jersey and on games involving NJ colleges. As a result, Sarlo's bill will also have to receive voters' approval via a statewide referendum to amend the constitution. The Associated Press reports the measure could appear on the November 2021 ballot.
The NCAA recently chose New Jersey as a host site for the March Madness college basketball tournament in 2025, an event that bettors would be prohibited from wagering on under current law.
In a brief statement, Senator Sarlo referenced the opportunity presented by permitting wagers on events like March Madness:
New Jersey has become the country's biggest sports betting market, and the Meadowlands is the largest sports wagering facility in the state. This is an important opportunity we have to capitalize upon. We need to support and sustain this growing market that is fast becoming a significant part of our regional and state economies. March Madness is a high-profile event on the sports betting calendar and we should be a key player.
Prominent gaming attorney Daniel Wallach obtained a copy of the proposal and asks a pertinent question. Why legalize betting on championship games only rather than simply authorizing wagers on all in-state games?
Massachusetts: AGA Asks Lawmakers to Authorize College Betting
Last week, the AGA sent a letter to Massachusetts lawmakers asking that they authorize wagers on college sports if they pass legislation to legalize sports betting.
The AGA letter argues that permitting college sports betting would generate more revenue during "a time when lawmakers are looking for new sources of revenue to revive state budgets…" Additionally, the AGA contends regulated college betting would better protect college sports' integrity than an outright ban.
In part, the letter reads:
Allowing legal, regulated wagering on collegiate events strengthens the integrity of games and protects bettors, competitions, and the athletes competing in them by enabling robust, transparent and collaborative monitoring by regulators and law enforcement. Only in a legal, regulated market do regulators and law enforcement have insight into betting patterns and activity that can help them identify concerning trends that in turn help to uncover unlawful tampering with games and athletes. No such protection exists in the illegal marketplace.
Last month, the presidents and athletic directors of eight Massachusetts colleges made the exact opposite argument in a letter sent to lawmakers working on sports betting legislation.
From that letter:
We recognize that during the current difficult economic climate, the Legislature desires to develop new sources of revenue, including sports wagering. But like other states, Massachusetts can gain those benefits without legalizing college sports betting. Such a limitation is necessary to safeguard the longstanding distinctive role and contribution of student-athletes as well as to preserve the integrity of intercollegiate athletics in the Commonwealth.
The dueling letters come as Massachusetts edges closer to legalizing sports betting. Earlier this year, the House approved an economic development bill that included a provision authorizing sports betting.
The Senate removed the sports betting language from the bill but not because they dislike sports betting. Lawmakers said they would prefer to take up sports betting as a separate issue rather than attach it to an emergency economic aid package.
It is safe to say the conversation in Massachusetts has moved from "should we legalize it" to "how should we legalize it." Sports betting is likely on its way to Massachusetts, but what form it will take remains to be seen.