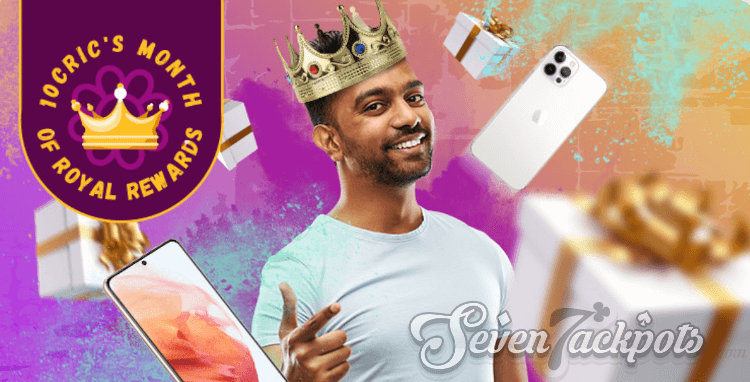 Join the 10CRIC Live Casino Masters!
This is your last chance to grab your share of the Month of Royal Rewards at 10CRIC!
One of India's most beloved online casino sites is rounding up its February promotion-series with your chance of taking home prizes every single day!
That's right, their King for a Day promotion dishes out cash prizes, Amazon gift cards, and mobile phones on the daily.
How to become a King for a Day:
1. Log in or sign up at 10CRIC.
2. Play any casino game between the 21st and 28th of February.
3. Every day you place at least one bet will qualify you for that day's prizes!
Every bet you place gives you one ticket to that day's random draw that occurs at 21:00 IST. In other words, to be in on the draw of the day, you'll need to place at least one bet. The more bets, the higher your chances are to win!
Prizes
21/02: 3x ₹10,000 gift card at Amazon
22/02: 5x ₹5,000 gift card at Amazon
23/02: 10x ₹2,500 Cash
24/02 1x Samsung S21 Ultra 256 GB
25/02: 10x ₹2,000 gift card at Amazon
26/02: 5x ₹7,500 gift card at Amazon
27/02: 3x ₹10,000 Cash
28/02: 1x iPhone 12 Pro 128 GB
Are you ready to finish February strong with fantastic prizes every day of the week?
Relevant news