October 30, 2020
Jason Glatzer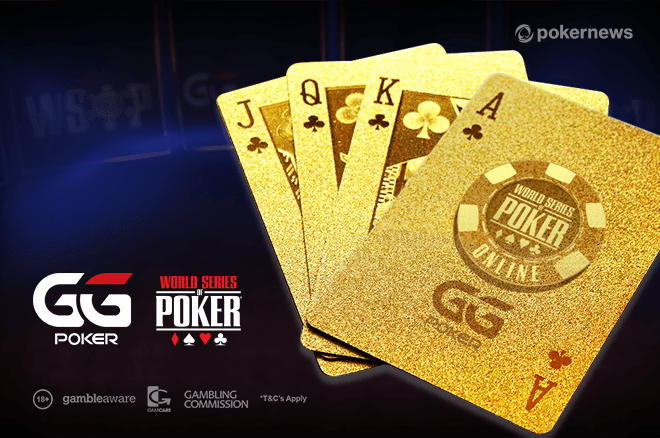 PokerNews announced more than a month ago that the first-ever World Series of Poker Main Event held online at GGPoker shattered an online poker record for the largest prize pool.
It is now official with Guinness World Records announcing that the $27,559,500 prize pool generated by the 5,802 entrants to participated in the WSOP Online Event 77: $5,000 Main Event at GGPoker on September 6 established a new Guiness World Records title for the 'Largest Prize Pool for an Online Poker Tournament.'
"This Guinness World Records title was on our radar from the very beginning," said Steve Preiss, Head of Poker Operations at GGPoker at the GGPoker blog. "Players and fans of poker expect nothing less than record-breaking prizes when it comes to the World Series of Poker, and GGPoker delivered."
"Breaking a Guinness World Records title shows what happens when you combine GGPoker's amazing platform with the World Series of Poker brand," said Ty Stewart, WSOP Director. "This will be a tough record to beat."
Read More: Facts & Figures from the 2020 GGPoker WSOP Online Bracelet Events
Negreanu Breaks the News
Official Adjudicator for Guinness World Records Michael Empric informed GGPoker ambassador Daniel Negreanu that the record was verified and that the 2020 WSOP Main Event at GGPoker was now the title holder of the largest prize pool for an online tournament.
[embedded content]
"At Guiness World Records, we are always looking for new, incredible, record-breaking achievements and we have received your application for the largest prize pool for an online poker tournament," said Empric when chatting with Negreanu at YouTube. "We have reviewed the evidence, gone through all of the details, and today, I can announce that GGPoker with a measurement of $27,559,500 has shattered the Guiness World Records title. Congratulations Daniel!"
"That's awesome!" responded Negreanu. "That's totally amazing! Thanks so much, man. Thanks to all of you that have played in the World Series of Poker this year. I am so proud of GGPoker and the WSOP and that we crushed this record. Thanks Michael! It's an honor."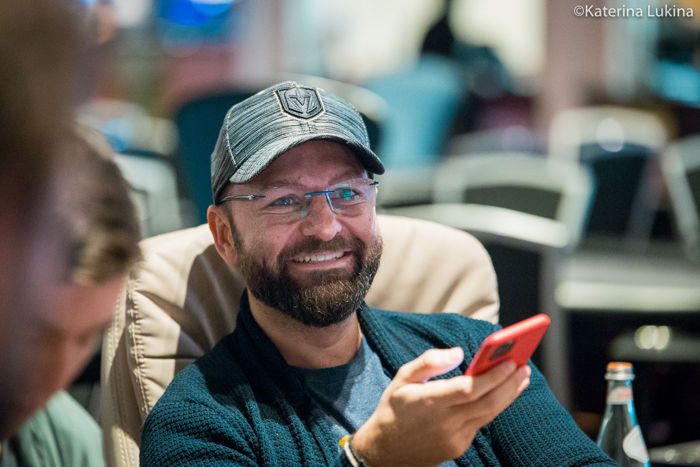 WSOP Main Event Facts and Figures
The WSOP Main Event was the highlight of a massive schedule at GGPoker which featured 54 ring events and nearly $150 million in total prize pools.
Bulgaria's Stoyan Madanzhiev bested a field of 5,802 entrants to win the $3,904,685 top prize and to forever enter poker's history books as the first-ever online WSOP Main Event champion.
Madanzhiev's nearly $4 million haul also set a new record for the largest single prize awarded in an online poker tournament, perhaps another record that Guiness World Records will one day verify.
The tournament was also one of the longest in online poker history with GGPoker reporting that the Main Event lasted 150 hours, 9 minutes, and 13 seconds from the start of the first opening flight to the end of the last hand.
Entrants: 5,802
Prize pool: $27,559,500
Winner: Stoyan Madanzhiev
Top Prize: $3,904,685
Players paid: 728
Min Cash: $11,184
Day 1 Survivors: 1,171
Day 2 Survivors: 38
Tournament Length: 150 hours, 9 minutes, and 13 seconds
Boost Your Bankroll With the GGPoker Welcome Package
While the WSOP is in the books, there are many other great events happening at GGPoker including the upcoming Battle of Malta on November 1-22.
Don't have an account? Download GGPoker via PokerNews and get set receive plenty of rewards when you deposit at least $20.
You'll get $40 in free tickets over the first six days following your eligible deposit, no strings attached! All free tickets awarded as part of this promotion will expire after 30 days.
| Day | Instantly Credited Tickets | Extra All-in Or Fold Challenge |
| --- | --- | --- |
| Day 1 | $9.50 in Spin & Gold Tickets | Play 100 AoF Hands – Get $2 Cash |
| Day 2 | $5.00 in Spin & Gold Tickets | Play 200 AoF Hands – Get $4 Cash |
| Day 3 | $4.00 in Spin & Gold Tickets | Play 300 AoF Hands – Get $6 Cash |
| Day 4 | $5.00 in Spin & Gold Tickets | Play 400 AoF Hands – Get $8 Cash |
| Day 5 | $6.50 in Spin & Gold Tickets | Play 500 AoF Hands – Get $10 Cash |
| Day 6 | $10.00 in Spin & Gold Tickets | Play 1,000 AoF Hands – Get $15 Cash |
But to grab up to $60 in additional rewards, simply play All-In or Fold on each of a six days. Hit the daily hand targets to claim up to $45 in cash. Complete all six AoF Challenges and get a $15 GGMasters Satellite Ticket on Day 6!