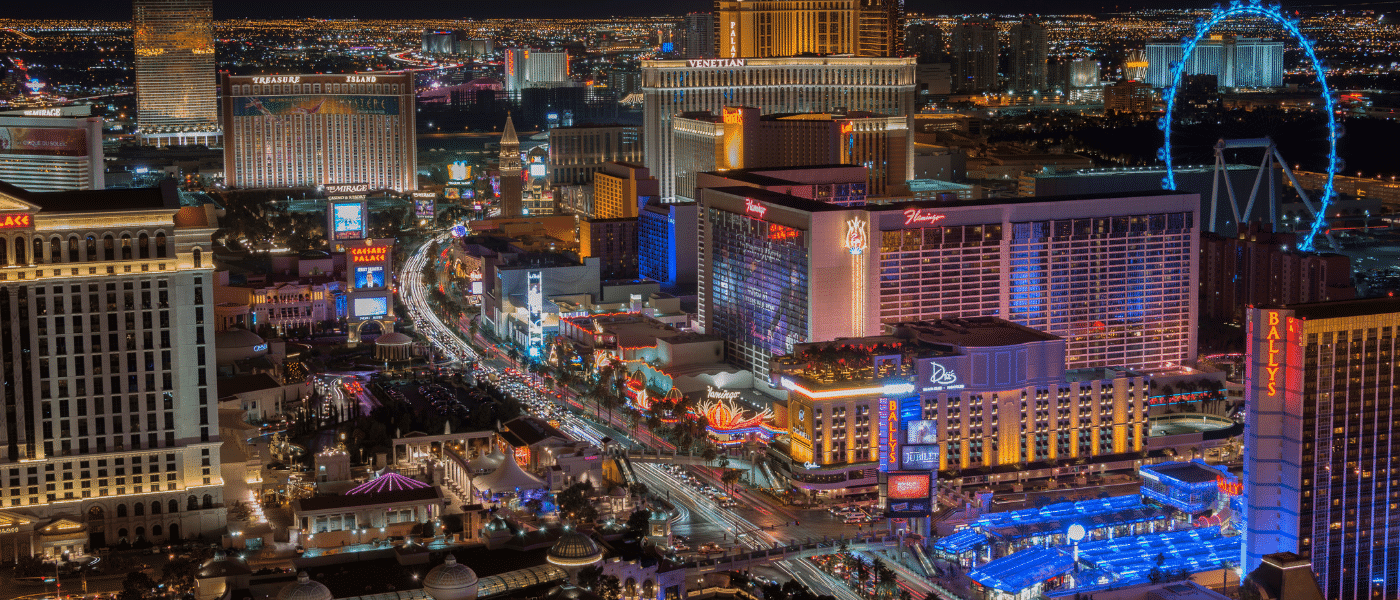 Sheldon Adelson has been a thorn in the side of US online gambling efforts since he publicly voiced his opposition to it in an infamous Forbes article from November 2013. His motives have often been questioned, but two things were always inevitable:
Online gambling would spread in the US, despite Adelson's deep-pocketed opposition.
And it appears that Las Vegas Sands is ready to dip its toe into the online gambling pool, perhaps in a post-Adelson era.
The 87-year-old casino magnate has taken his second health-related leave of absence, which has elevated Rob Goldstein to the company's helm. And according to Bloomberg, he is in early talks to bring LVS into the US online sports betting arena.
What Would LVS Bring to the Table?
Las Vegas Sands is one of the most interesting companies in the industry. It's the largest casino company in the world in terms of revenue. It's also one of the smallest in terms of properties as it operates a half-dozen casinos around the globe:
The Venetian Las Vegas
The Palazzo Las Vegas
Sands Macau
Venetian Macau
Marina Bay Sands Singapore
Sands Cotai Central Macau
Essentially, the LVS strategy is to build ultra-high-end casinos in major destination markets. That strategy has certainly paid off over the years. However, Adelson's vehement opposition to all things online gambling has also left the company woefully unprepared to enter the legal online gambling space.
That said, Las Vegas Sands is the most successful gaming company globally and has turned anything it has touched into gold. Adelson and Sands have proven many times that they can shift gears and accomplish anything they set their minds to.
That includes multi-billion-dollar international resorts and the Sands Bethlehem Casino in Pennsylvania that it sold to Wind Creek in 2019. Sands Bethlehem was an extreme outlier in the LVS portfolio, yet it turned it into one of the most profitable casinos in the Pennsylvania market. LVS developed and opened the property in 2009 and sold it to Wind Creek for $1.3 billion a decade later.
Yes, it will be a late arriver, but if LVS jumps into online gambling, it will put all the significant players on notice. LVS is not a company you should underestimate.
LVS in a Period of Flux
One potential hiccup for the company is it has numerous things on its plate, and it's unclear how much time and energy it will spend on online gambling. And so far, US online gambling has proven to be a sector that requires a lot of investment.
On top of online gambling, LVS is involved in or linked to several major news stories.
Las Vegas Sands is lobbying hard for casino gambling in Texas, per local reporting:
"After the election, it became clear that Adelson was embarking on an all-out push to legalize casino gambling in Texas. In November, his corporation Las Vegas Sands started hiring some of the most powerful, well-connected lobbyists in Austin."
The reporting goes on to say that Andy Abboud, the senior vice president for government relations at LVS, speaking on a panel at Texas Taxpayers and Research Association's annual conference, noted that, "Texas is considered the biggest plum still waiting to be [picked]."
In addition to Texas, the company has long had its eye on the New York City market (although that appears to be off the table, according to Gov. Andrew Cuomo).
Cuomo is on the record that a New York City casino would harm the already struggling upstate casinos.
"Long term, you're still hurting the competitiveness of the upstate casinos because this was always the point: We wanted the person driving from Queens upstate if they wanted to go to a casino," Cuomo said in 2019.
And with his and the legislature's attention focused on sports betting, it's unlikely an NYC will be broached.
More recently, there has been talk of Sands selling off its Las Vegas properties. There are also rumors of a renewed interest in Japan, and a possible purchase of Crown Casino materialized after Adelson's yacht was seen next to James Packer's yacht on New Year's Eve.
Bottom line, Las Vegas Sands has a lot on its plate, and online gambling, as big as the opportunity is, is way down the company's priority list.