It is actually practical to own Instrumentation as a Focus requirements for classical records and compositions
Albums don't have instrumentation data – just Compositions do have it (possibly).
Instrumental Focus is invaluable. Other people own it. @BlackJack perhaps not certain this remark does work. You could of course tag them properly if you look for Pianists. Same with violinists, Tenors, Lutenists, Guitar Players.
Have a look at Primephonic. A section is had by them where you are able to search records by tool. When you have an Album containing a pianist and a violinist, that Album would just arrive on both with this search that is intrumental.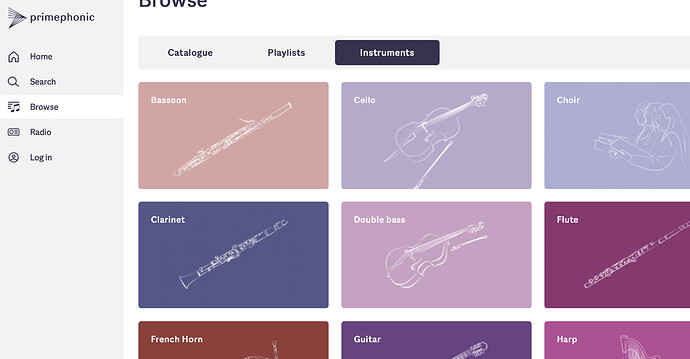 Sorry but this is the Roon forum. I don't look at Primephonic, I look at Roon. You can see that there is no Instrumentation.(* if you look at albums in Roon,) bbrip:
I've my audiocollection in Roon.
Not long ago I decided for Primesonic.
Now i do want to incorporate Primesonic in Roon.
Please let me know you you have this API quickly.
I'm perhaps not unacquainted with other programs products.
Just if you know all an example of a little more structuring that is meaningful of "Keyboard" Genre/Instrumentation

Klaus_Kammerer1:
Maybe that adds towards the confusion of users. In my opinion attributes like "Form" and "Instrumentation" is just on structure degree. Roon has those characteristics in its information model currently, albeit not totally all of those are centered on. Never ever comprehended why. I personally use just traditional as Genre in my own file tags and attempt to place the remainder in Form and Period. I've a lot of boxsets who does have a" that is"genre too long…
"Duplicating" this info as Genre is in my viewpoint a mistake. It is a mix of real Genres, Instrumentations and Periods