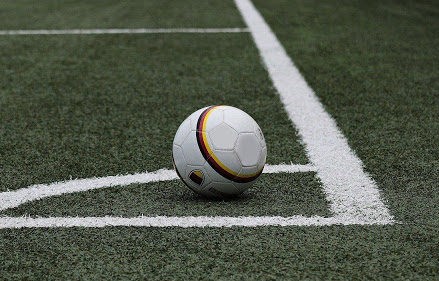 Whether you have just created your first ever betting account or have made money from betting but want more, it is very likely that you are interested in winning more money from betting.
In this list, we will go through a variety of tips and tricks you can use that will boost the returns on your bets. These are not a guarantee for winning bets, but will instead make your winning bets a lot more valuable.
Welcome offers
The first tip on this list is about welcome offers. These are one of the most profitable things in the world of gambling, and if done correctly can win you substantial amounts of money.
They are a deal only available for new customers that offer very good value: they can match your deposits with a free bet of the same value, give you risk free bets which are bets that are refunded in cash if you lose and much more. It is a lot easier to make money through these than it is generally betting.
With this information in mind, you should try and do all the welcome bets that you can find from betting sites that accept UK punters. When you start betting for the first time, you should go through the whole process of making accounts with as many legitimate bookies as you can and this will help you financially but also with your betting future, as we will come to.
You do not have to withdraw it though, and it can even be a good idea to keep some money in different accounts in case some good offers are offered on specific sites.
Odds checkers
Another reason you have to not withdraw everything from all of your accounts is that you will also be wanting to use an odds comparison tool. You can find one of these on the internet very easily and for free and they compare all of the odds offered by different companies and sites and show you the best odds for each result.
The difference in odds can be quite significant so this is a crucial thing to do. It does not require you to change you bet at all and can still increase your profit margins considerably, so always remember to do this.
Offers and promotions
Once you have created various accounts, make sure to monitor your email address for offers and promotions that they will send through. A good idea is to create one email address specifically for betting and then you will have all of the promotions in one neat place.
Offers and promotions can be very different but are generally all worth it. From companies such as Ladbrokes, you will receive one pound free bets fairly regularly but better offers come on sites such as Bet365 who often give a free bet of the same amount as your bet for big football matches for example.
This is a fantastic way to increase the returns on your bet, because you are guaranteeing another free five pound bet. Of course, this is not guaranteed income, and only place the original bet if you are happy with it: it is not worth using offers in order to use offers, you need to be happy with your original bet as well.
Betting site specificities
Another way to make sure you get the best returns on your bets is to use each site or app based on what kind of bet you are going to make. They all have different little add-ons to your bet that you can use to your advantage, especially when it comes to the different kind of bets.
For example, Bet365 have an early pay out function. If the team you have bet to win goes two goals up, then the bet, or that leg of the bet, is paid out no matter what happens at full time. If you are betting on teams that are likely to win, it is better to use Bet365, as they are more likely to go two goals clear.
On the other hand, if you are betting on the outsiders, or even just not on the clear favourites, it may be worth looking at Ladbrokes or some other site. Ladbrokes offer an odds boost that you apply to your bets so that the odds are boosted. The bigger the odds, the bigger the boost, so it can earn considerably more if it is a big odds bet.
These are just recommendations to show that knowing each company and what they offer that is profitable will allow you to have bigger returns on your bets. Bet365 also have an accumulator booster which means they are still good at these kinds of bets.
Related