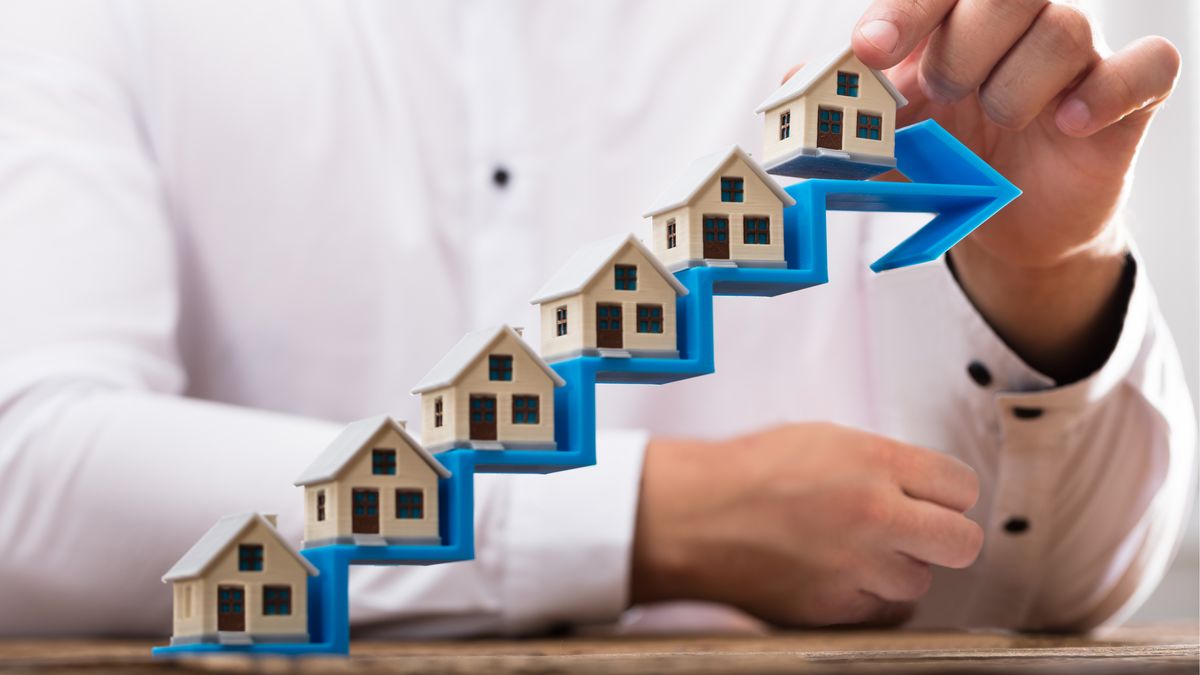 House prices keep rising, so why are property experts still insisting on a property market downturn next year? If the house prices forecast is beginning to look like the Russian roulette to you, you're not alone: the prognoses for the property market are inconsistent, to say the least.
Depending on who you ask, you'll get wildly different angles on what awaits the housing market next year. Estate agents, who have seen an unprecedented rise in enquiries and house sales will most likely tell you that any forecast of a property market crash is nothing but scaremongering, unsupported by any evidence.
And yet, economic think tanks, most notably the CEBR (Centre for Economic and Business Research) have stood firm by their forecast of a significant house price fall in 2021. the CEBR were predicting a reduction of as much as 14 per cent, although they have since revised that figure to 10 per cent. Still, a house price fall in the double digits would be a major event for the property market.
Who is right, and what factors are at play here?
House prices are being propped up by wealthier existing home owners
It has been obvious for some months now that the so-called property boom is driven by demand from existing home owners who already have equity and, therefore, haven't been affected by the mortgage crunch in the same way first-time buyers have. They're also less reliant on urban centres for jobs than younger buyers, so have been able to move out of cities and into the larger suburban properties that have become the symbol of the post-Covid 'great shift' in property searches.
So far, the areas that are booming – the north of England and Wales in particular – are doing so because they're experiencing an influx of home movers. This is happening at the same time as a contraction in first-time buyer affordability; it's just that this shift in the makeup of house buyers will take a good while to show, as the latest Zoopla house price report suggests.
In the UK, 'loan to income limits do not exclude a high proportion of would-be buyers' in regional markets, and, as a result, people buying their first homes in areas outside of south-east England tend to be more reliant on lower-deposit mortgages.' In other words, when the majority of existing home owners who had been waiting for months to move home because of the lockdown have done so, regional markets will start seeing the effects of a vastly diminished pool of first-time buyers. This won't happen for at least another six months, though.
The furlough scheme is about to end
The other factor that inevitably will hit housing affordability is the end of government's Job Retention Scheme (often referred to as furlough), and the rising unemployment that is likely to disproportionately affects younger workers and workers in regions where employment tends to be insecure and/or or hours-based. Although there will be a scheme to support workers after the furlough scheme ends in October, it's nowhere near as robust in terms of protecting people from redundancy. Robert Gardner, Nationwide's Chief Economist, said:
'Indeed, most forecasters expect labour market conditions to weaken significantly in the quarters ahead as tighter restrictions dampen economic activity and the furlough scheme winds down. While the recently announced jobs support scheme will provide some assistance, it is not as comprehensive as the furlough scheme it replaces.'
There already are indications that younger buyer (who tend to be first-time buyers) are more hesitant about their plans to buy a house, with many fearing redundancy or reduced employment. They are more likely to put plans on hold, and this will eventually have a knock-on effect on both regional markets and on the housing market in London, where a significant (if not major) segment of house buyers are first-time buyers moving to the capital for its jobs market.
House repossessions won't begin until 2021
This final factor has not been at the forefront of people's thinking as much as furlough and house movers, but it too will start having an effect in 2021. Mortgage holiday applications are still open to existing home owners until the end of October, which will take the final cohort of existing home owners who do apply into January before they have to start paying mortgages again.
Although we won't see a house repossession crisis in a par with what happened in 2008-9 – the economic conditions just aren't the same – and although government will put pressure on mortgage lenders to reduce the number of repossessions, some will happen, and that's a fact. House repossessions drive house prices down overall, because a home being sold through foreclosure needs to be sold fast rather than for the best possible price.
Simultaneously, stamp duty holiday will end on the 31st March 2021, which will result in fewer existing home owners on the market. This is a reversal of the current trend in which demand exceeds the supply of housing, driving prices up. Again, this doesn't mean there won't be any buyers, just that there'll be fewer – enough for prices to start coming down.
Whether you're looking to sell before stamp duty holiday ends and remortgage to a bigger property, or you're a first-time buyer evaluating your options, consulting a good mortgage broker is essential. We've teamed up with the online mortgage expert Habito: use their mortgage comparison tool below to find out what mortgage rate you could get.
Read more: