Featured in this article:
This is the first Lakers-Heat game since last season
The Lakers won the Finals in six games over the Heat
Anthony Davis is out 4-6 weeks with an Achilles injury
Jimmy Butler has had three straight triple-doubles
LeBron James is the betting favorite for MVP
The Los Angeles Lakers are still the NBA betting favorites to repeat as champions, but they might be in for a tough stretch without the injured Anthony Davis. The Miami Heat have battled injuries all season following their surprise trip to the NBA Finals, where they lost to the Lakers in six games. The two meet for the first time on Saturday in Los Angeles, California, since that Finals series. How will the Heat vs Lakers odds look?
Miami Heat vs Los Angeles Lakers Odds and Game Info
Date: Saturday, February 20, 2021; 8:30 PM ET
Location: Staples Center, Los Angeles, California
How To Watch: ABC
Where to Bet: Best Sportsbooks to Bet on NBA Basketball
Again, this is the first meeting for these two teams since the NBA Finals, which the Lakers won four games to two. LeBron James won his fourth NBA championship, as well as his fourth Finals MVP trophy, averaging 29.8 points, 11.8 rebounds and 8.5 assists in the series. While they would never admit to it publicly, just making it to the Finals was a huge moral victory for the Heat (James' former team). Jimmy Butler put up 26.2 points, 9.8 assists and 8.3 rebounds. However, he fell just short in his head-to-head battle with James.
Heat vs Lakers Betting Pick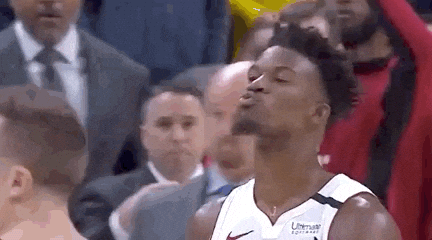 Oddly enough, much of this game has to do with Schroder. If he is healthy and ready to play, that gives the Lakers an edge as he'll allow them to push the pace more than Miami wants to. He is also a great defender, which helps with Davis out. However, if he isn't, that leaves James with too much to do against a Miami team that will want to get a bit of revenge for the Finals loss. Because of the uncertainty, I'm taking Miami on the road.
Miami Heat News: 3 Things
The Heat are 12-17 SU and 10-19 ATS
14 of their games have gone OVER the posted total
The Heat are 5-10 SU and 6-9 ATS on the road
This is the second-to-last game of a seven-game road trip for the Heat, and they have lost three of the first five games. Butler is doing his part as he has three straight triple-doubles coming into this game. But Miami has seemingly been injured all season. Butler has played just 17 games, Tyler Herro has played 21, and Goran Dragic has played 17 games. Dragic is still in Florida as he deals with an ankle sprain, while former Laker Avery Bradley hopes to be back before the All-Star break.
Los Angeles Lakers News: 3 Things
The Lakers are 22-8 SU and 14-16 ATS overall this season
19 of their games have come in UNDER the posted total
The Lakers are 9-5 SU and 5-9 ATS at home
James continues to play at an all-world level, and he is still the sports betting favorite for the MVP award. However, he might have to raise his game even more. Davis is out for at least four weeks because of an Achilles injury. The Lakers have already said that they're going to be very conservative with Davis. It wouldn't be a surprise if he was gone for longer. Starting point guard (even though James is the de facto floor general) Dennis Schroder also missed Thursday's 109-98 loss to Brooklyn at home because of health and safety protocols, so he might miss this game as well.