Evolution Gaming (OTCPK:EVVTY), the live casino gaming provider, is revolutionizing the way people gamble. The company has seen phenomenal share price growth since it first listed back in 2015, with shares standing up 3,400% over the period. The company has transitioned into a 'must-have' service for many online casinos, offering the most entertaining gambling experience. The company now trades off a pricey valuation after the run-up, but I don't see growth slowing down any time soon as more casinos look to Evolution for their live casino needs.
What do they do?
First, I will explain what Evolution Gaming actually does and why I believe their future is so promising. Evolution Gaming develops, produces, markets, and licenses B2B live casino solutions to gambling operators. It is also the leading B2B provider of live casino systems, which has played a huge part in networking and building their brand presence. Evolution operates many studios across Europe and North America where they then distribute their live casino content to online gambling operators across the globe. These games can span from Live Roulette and Blackjack to their most innovative games such as 'Dreamcatcher' and more recent release 'Crazy Time'.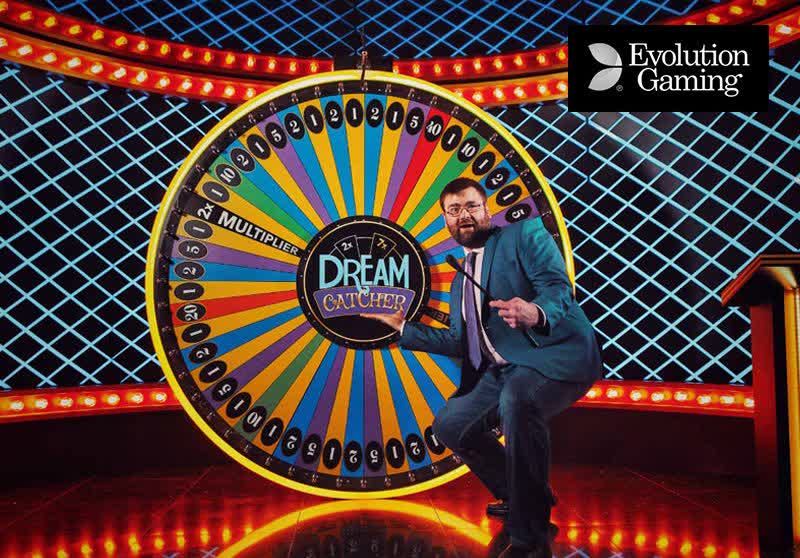 Source: livecasino24.com – 'Dreamcatcher' wheel
Since the release of 'Dreamcatcher' back in 2017 time, the company has seen the large opportunity in supplying new innovative games to the gambling market. Previously, gambling has mostly been associated with games such as that of Roulette, Baccarat, and Blackjack – games you mostly find in normal casinos but are now also available online. Evolution Gaming was at the forefront of this 'online gambling revolution' and supplied much of this live casino content. However, they have now also branched off to increase this entertainment factor with the launch of 'Dreamcatcher', using more engaging hosts and bringing more energy into the gambling industry. Since the initial success of 'Dreamcatcher', the company has launched two other wheels; 'Monopoly Wheel' and 'Crazy Time'. These more interactive games have now become the forefront of their offerings with other games such as live 'Deal or No Deal' and a reformed 'lightning' roulette also being introduced. This product development cycle is at the crux of Evolution providing shareholder value. In 2019 alone, Evolution launched 10 new games.
Evolution takes a commission from the gambling operator for the revenues they make from the end-user playing at their Live Casino games. They also charge a fixed fee to have access to the games they offer.
Evolution has also started to offer private tables allowing certain gaming operators to reserve tables just for that site and tailor it to their needs. This includes offering native speakers and giving VIP services.
The company wants to change the way people gamble and attract different players to their games, the CEO highlighted this in their Annual Report:
Our ambition is not only to create new experiences for returning casino players, but also games that attract completely new player types and that expand the live vertical in new segments.
Due to this innovation, Evolution's offerings have become a 'must-have' for many casino partners. Many people who now use providers to gamble largely expect the casino to offer Evolution's games, and if they don't, they could quickly lose customers. This expectation is what I believe will further fuel growth as Evolution brings the entertainment factor to the industry.
Phenomenal growth
Evolution Gaming has seen phenomenal growth, continually exceeding market expectations. The growth has been so strong that the company has had to open new studios in order to have the capacity to meet demand. Reinvestment into their studios to create the best studio experience also plays into attracting more people to their live casino offerings. It is this that separates Evolution from its competitors. Others struggle to offer the breadth in terms of gaming availability that Evolution offers. Evolution's customers are the leading online casinos across the world, including the likes of Betfair and William Hill (a subsidiary of GVC Holdings (OTCPK:GMVHF)). The European casino market has seen huge growth, but Evolution has exceeded it. In 2019, the live casino market in Europe grew 39%, while Evolution grew 49%. Evolution Gaming is not simply 'riding the wave' but also gaining market share and increasing awareness for all its products in the industry.
Digging into the financials for the full-year 19/20, Evolution saw a huge surge in revenues, which jumped to $435 million, while EBITDA jumped 70% to $216 million. The overall profit for the year was £88 million, up 35% from the prior year. Much of the growth achieved on the year was fuelled by a mix of new partnerships with more casinos as the company expanded its reach and an increase in demand from end-users.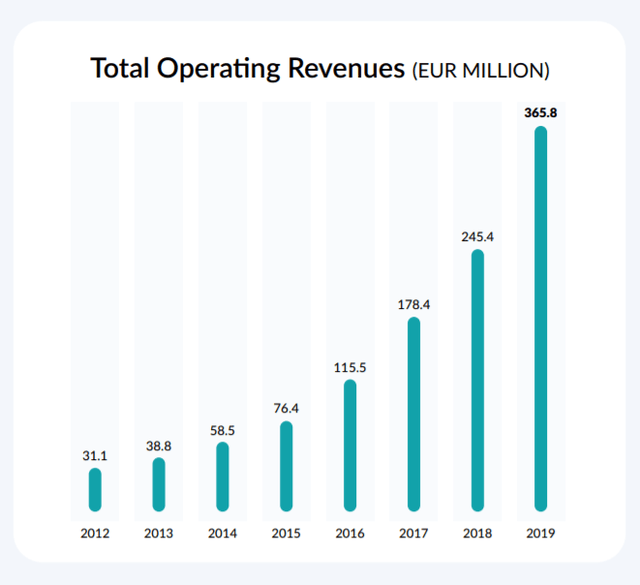 Source: Annual Report – 2019
Looking ahead
It is Evolution Gaming's product development line which remains so vital to its success. The company must continue to develop new games into the market that exceed their previous offerings and continue to revolutionize the gambling market. They achieved this in 2020 with the launch of 'Crazy Time' which has gained great traction as it brings entertainment to customers through the multiple 'special games' it contains. The new product churn hasn't slowed down with the recent release of 'Instant' Roulette, where there is no wait time between each roulette spin.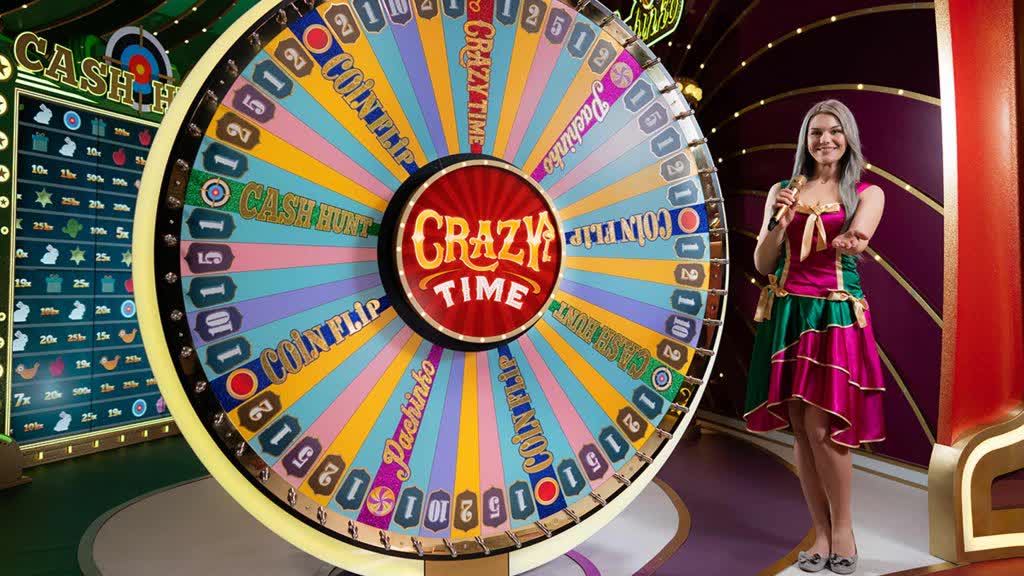 Source: blueoceangaming.com – Evolution Gaming
Evolution Gaming's focus going forward should and is towards the huge US market that hasn't been heavily tapped into for online gambling. Evolution Gaming has already started to position itself well for this market securing numerous agreements with different operators to provide their services for the US market. An example of this was their prominent recent agreement with BetMGM – the JV between MGM Resorts and GVC Holdings which will see them power Live Casino services. The US live casino market valuation currently just stands at $214 million compared to $2.56 billion in Europe. The US market is growing at a slightly faster rate of 42%, but I believe this rate of growth will accelerate further in the coming years as online gambling is introduced to more states. The US has the biggest consumer market in the world with some of the wealthiest people in the world by average GDP per capita ($65,000). Tapping into this market has the potential to provide huge growth, particularly if Evolution Gaming is the first Live Casino that gains traction in the US. The size of the likes of MGM Resorts (MGM) and Caesars (CZR) is proof of this market opportunity. If these gamblers who go to these casinos can be transitioned online, Evolution Gaming can use their skill in the industry and the technology they have to optimize these users and build growth within the market.
Expanding their geographical footprint will be important as they look to offer their services into new markets. Earlier this year, Evolution secured licenses to allow it to operate in the South African market. Reaching and accessing these markets will involve securing new agreements with local online operators who understand that market better then Evolution does.
The continued improvement in developing their technology and software is also paramount in order to build their moat. Gambling is a very competitive industry, but Evolution combats this through developing its platform to handle software, hardware, video, employees and user data. This software is used across all its offerings and prevents the company from having to replicate software locally when they open new studios. Although the gambling industry is generally competitive, I would argue that Evolution has somewhat established its niche within the industry. Whilst they have competitors like 'Playtech', their offerings have nowhere near the traction of Evolution. Unlike online casino operators, Evolution has built numerous different games and has the technology to back it up, whilst online casino operators merely act as the 'middle man' hosting slot games and connecting customers to Evolution games.
Valuation and risks
On the basis of last year's numbers with a profit of near £90 million in 2019, Evolution Gaming trades off a historic P/E of around 110 – one which prices in a huge amount of forward growth. Particularly after the large run-up in share price, the valuation does make me wary. However, the growth rates at the company have been incredible, and I don't see it stopping any time soon. Evolution is at the forefront of the online gambling industry – the fastest growing area in one of the world's largest markets. The online gambling sector has many untapped markets that can be exploited. The most prominent of these is the US market which is where the majority of online providers are focused for future growth. I expect Evolution to continue its expansion in its well-established markets, but I also believe, over the coming months, there will be many new partnerships with firms looking to exploit new emerging markets in the gambling industry.
Industry risks must also be considered when studying the viability of a gambling company. The gambling industry is a heavily regulated industry, where issues regarding problem gamblers have made governments wary of online providers and the easy gambling access they provide. That is primarily why the US market is so small due to it being so heavily regulated and banned in the majority of US states. To reduce the risks of being either fined or prosecuted, Evolution holds themselves to the highest regulatory standards. Not only this but the company actually employs the best technology and personnel to ensure all their games are fair and normal rules are enforced.
Conclusion
Over the last few years, Evolution Gaming has revolutionized the online casino space and brought the entertainment factor back into the gambling industry. With this, the company has seen huge growth as they have done well to monetize this traction and secure lucrative deals with casinos looking for their solutions. Evolution has built up a strong presence among their games, so that they are now found in the majority of large online casinos online. Its success is heavily linked to its strong innovation and product line which I believe is only going to improve going forward.
Disclosure: I/we have no positions in any stocks mentioned, and no plans to initiate any positions within the next 72 hours. I wrote this article myself, and it expresses my own opinions. I am not receiving compensation for it (other than from Seeking Alpha). I have no business relationship with any company whose stock is mentioned in this article.