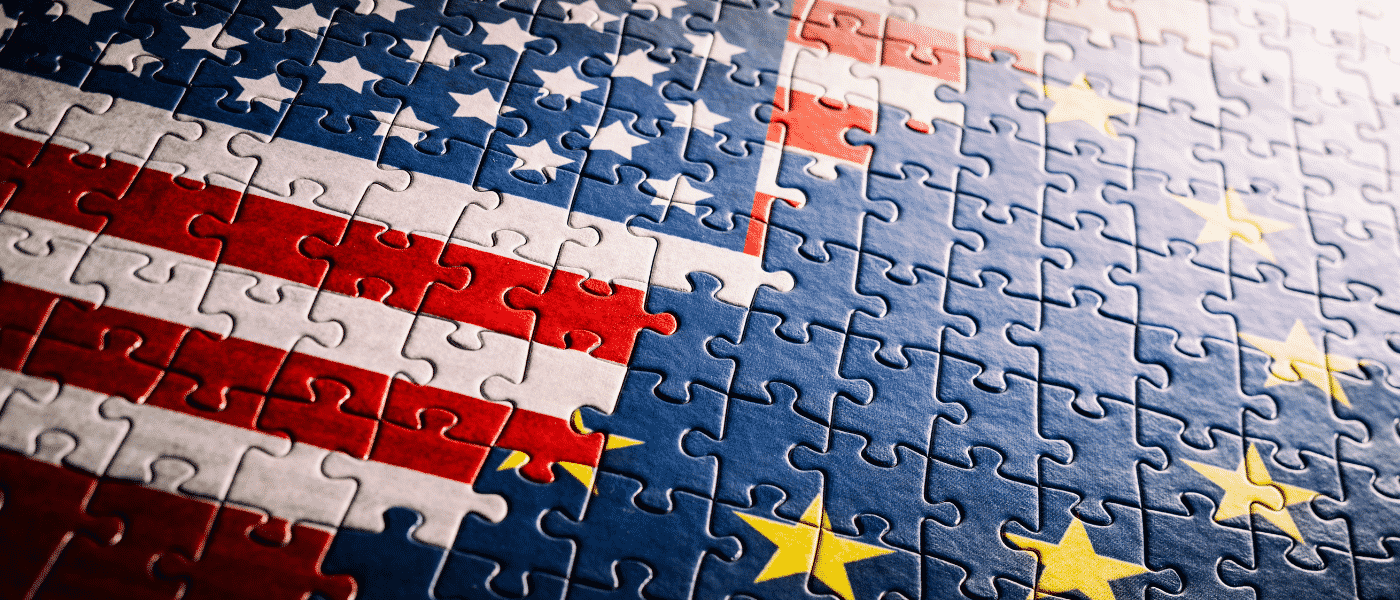 One of the Caesars Entertainment $3.7 billion buyout effects of William Hill is a continued focus on the US online gambling market for European-based operators.
The new owners of William Hill (pending regulatory approval) have already made it plain that the UK and international operations are of little interest. Caesars has stated it will offload non-US assets as soon as it finds a suitable partner or buyer.
But the vaulting ambitions of other European-based online gambling operators remain prominent, most clearly with Flutter and GVC. Indeed, the sometimes sclerotic pace of regulatory change in Europe compared with the US online sports betting markets' speed is likely to see more focus concentrated stateside.
Flutter and GVC Online Gambling Outlook
The most obvious case is Flutter. The company has an established foothold in the US via its part-ownership of FanDuel and the FOX Bet joint venture. In the summer, analysts at Goldman Sachs estimated the FanDuel part-share was worth up to $5.2 billion. Any move to crystallize that value would likely involve a US float for the business.
For GVC, analysts at Peel Hunt suggested last week that the hit to profits likely to result from the German online market's slowly evolving regulation means revenues from the country will be less valuable to the group.
Analyst Ivor Jones suggested that instead, "US upside" will now be a key share price driver.
"With clarity over German profitability, we expect investor attention to the US opportunity to increase," he wrote. "The acquisition of William Hill by Caesars has highlighted the opportunity to create value in the US."
Jones pointed out that the joint venture with MGM "continued to take market share," growing to 22.5% of the legal US online gaming market in New Jersey in August, a 6.5 percentage point rise of the market share estimate for 2019.
On a sum-on-the parts valuation basis, Jones estimates GVC's US business value – which is now up-and-running in seven states – to be worth $952 million out of a current market cap of $7.35 billion.
He added that the US business is "going from strength-to-strength and may well deserve a higher value."
Is 888 a Suitor for William Hill's Assets?
The US online gambling ambitions of other UK-listed players were also examined last week after the announcement of a likely sell-off of William Hill's UK and European online business.
One possible merger suitor would be 888, which previously was involved in a three-way discussion with Rank to buy William Hill back in 2016.
According to the company's half-year results published last week, the Americas segment was worth 11% of total revenue, led by casino and online poker (where 888 powers the Caesars-owned WSOP.com brand) in New Jersey, Nevada, and Delaware. Sports betting will soon be added to the offering, however, via the launch of Spectate.
Again, Jones at Peel Hunt looked into the US's potential for 888, suggesting 888 "aspires to a strategic US deal," but it is the potential to renew its interest in William Hill might now take precedence. During the analyst conference call, chief executive Aviad Kobrine said 888 was indeed looking at "strategic deals."
"We think we have a very strong position because we now all of the proprietary content and technology and the licenses to operate in the US," he said. "We just need to find the right kind of combination."
888 recently bought a sportsbook backend via the BetBright acquisition, so a combination with William Hill wouldn't necessarily change the nature of the company sports-betting ambition.
Gamesys Is Another Possibility
However, it might be a different situation with another more gaming-led UK-listed entity with US ambitions. Gamesys has an existing foothold in New Jersey via a partnership with the Tropicana for the Virgin Casino brand.
According to an analysis last week by Numis, Gamesys' market share of circa 7% is still trailing its UK market share of circa 12%. "All eyes have been on online sports betting in the US, leading to a re-rating of those catering to the market, but the online gaming market also represents a bigger than $6 billion opportunity," said the Numis team.
Gamesys also has sports-betting ambitions in the US, although it hasn't made any definitive remarks publicly. A combination with William Hill's UK and European business would change that metric significantly.