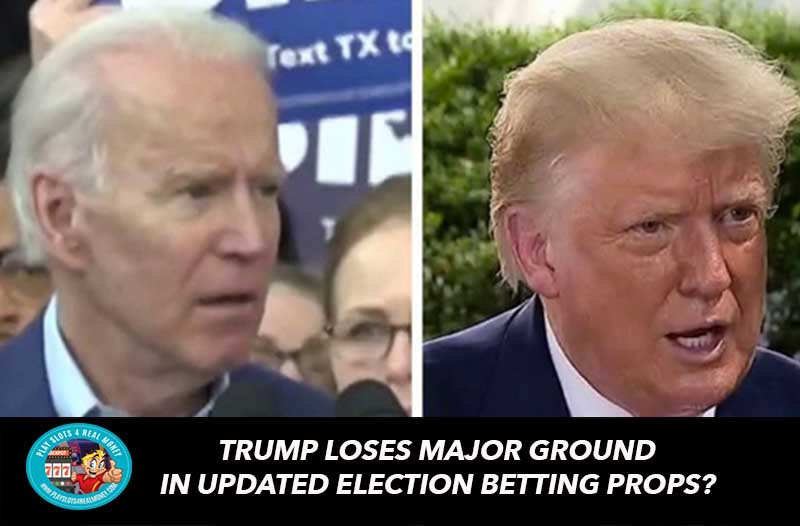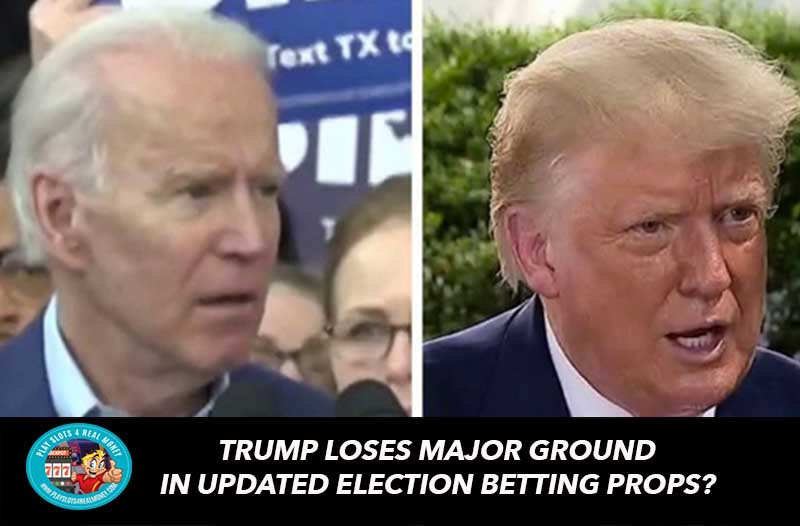 September leading into October has been a rough stretch for Donald Trump. First, he was lambasted for his performance in his first debate against Joe Biden on Sept. 29 for the upcoming election. He ended last week testing positive for the coronavirus. The way he has handled that whole ordeal is questionable to say the least.
An Old Big Great Story: USA Casino Lost World Online Slots Bonuses.

Why Is Trump Losing Major Ground In The Updated Election Betting Props?
As a trademark for his first term as president, Trump cannot seem to get out of his own way. If he goes on to lose his bid for a second term, he will have no one else to blame but himself. Yet in true form, he will undoubtedly find plenty of blame to go around other than the actual source.
Just a few months ago, the Republican incumbent had basically closed the gap against Biden as the Democratic nominee. The gap in the polls as well as in the betting odds pointed to a dead heat.
The latest reports out of Washington DC have Biden with a comfortable lead in the national polls. However, any poll can take a subjective stance depending on who is running it.
Prop bet odds work a bit differently. They move up and down based on actual real money bets.
Reduced Juice Sportsbooks at Every1bets.com offering political prop bet odds have one goal in mind. They are trying to even out the money coming in on either side of the bet. They make their money on the commission charged for every losing wager.
For example, if a large amount of money comes in on Biden, the books will make the odds more attractive for Trump. This, in turn, should help to shift new money coming in that way.
If the race happened to be a dead heat, you would have -110 odds for Biden and -110 odds for Trump. This enables the books to clear a 10 percent commission no matter which candidate wins.
The latest prop bet odds at BetOnline online sportsbook has Biden now listed as a strong -180 favorite. Furthermore, this means that you would have to risk losing $180 to make $100 on that bet. Trump is now a +150 underdog. Moreover, this means you could make $150 on a $100 bet if he goes on to win.
As one of the most popular Bitcoin casinos and online books for political props, Intertops is now leaning heavily toward Biden becoming the United States' next president.
Interestingly enough, Vice President Mike Pence's odds to win the election have dropped to +3000 from +5000.
He is still a prohibitive longshot to win. Yet this much movement casts some doubt that Trump will be physically able to stay in the race.
Bovada's prop bet odds for which party will win the election is also telling. The Democrats are -190 favorites with the Republicans set as +145 underdogs.
The Nov. 3 election is less than four weeks away. Things could still swing back in Trump's favor if something game-changing happens. Given his current erratic behavior, I would not bet on it.


Tagged with: Donald Trump • Politics • Sports Betting