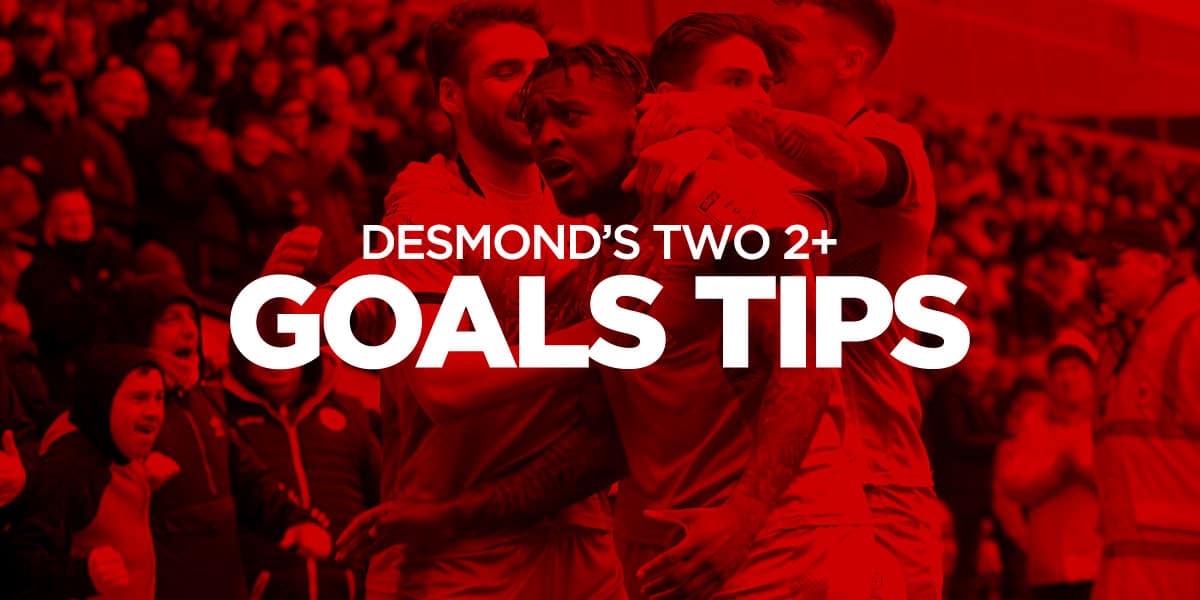 Gents, it was good to get a couple of winners on Saturday and hoping for more of the same tonight.
Two teams l like the look of today to score 2+goals are Charlton and Bradford.
To Score 2+ Goals Tips
Charlton v Burton (7.00pm)
Charlton take on bottom of the table Burton at the Valley where the home side have scored 9 goals in their last four home games.
To score 2+goals they are just under evens (5/6) against a Burton side with 23 goals against in 13 away games Next up are Bradford at home to Leyton Orient.
Bradford v Leyton Orient (7.00pm)
Bradford are in good form with four wins out of five scoring 11 times and will still fancy a play off place after a dreadful first half of the season.
They are nicely priced at 6/4 to score 2+goals against an Orient side on a poor run away from home, one draw and four defeats with 8 goals conceded.
Going for a straight 3 points double that pays 7/2.
BTTS Tips
Other goals bets l like the look of today are BTTS double of Oxford v Portsmouth and Shrewsbury v MK Dons. 1 point at 2/1.
Oxford have scored in their last 6 at home and Portsmouth have scored in 10 of their 12 away games, Shrewsbury have scored in 10 out of 12 at home and MK Don's have scored 7 out of their last 9 away games.
Over 2.5 Goals
Over 2.5 goals Treble of Lincoln, Oldham and Dundee, 1 point at 4/1.
Lincoln are overs in 3 of last 4 and Swindon are overs in 9 of their 13 away games, Oldham games are just goals galore and Dundee's last 4 at home has seen overs.
A roll up of all 7 pays 65/1,0.5pts.
Good luck with your bets this evening.
Recommended Bets
To Score 2+ Goals Tips
BTTS Tips
Over 2.5 Goals
Roll-Up
Desmond. February total +11pts
???? Share Your Predictions on Social Media