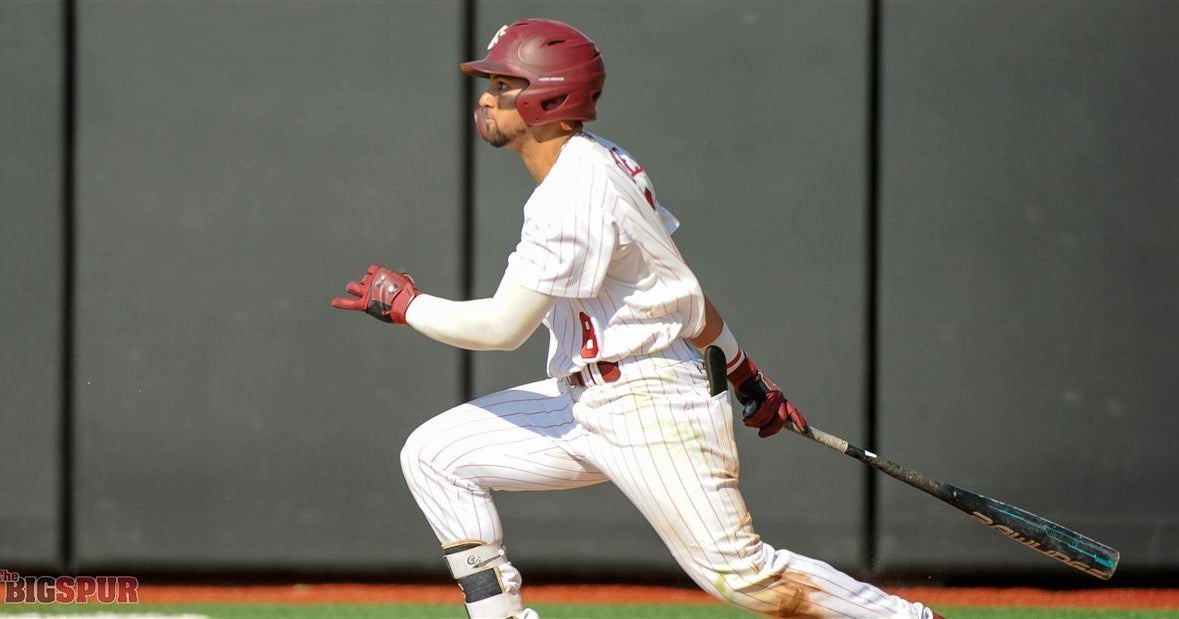 Major League Baseball teams have not yet reported and the minor league seasons are still a ways away without a set start date on the calendar. Baseball should certainly happen this year, but former South Carolina baseball player Carlos Cortes is on the other side of the world getting some swings in against live competition.
It should come as no surprise that he's hitting well.
Cortes is playing for the Sydney Blue Sox in the Australian Baseball League, with the bulk of the season beginning on January 21 of this year with the regular season coming to a conclusion on February 8. The former Gamecocks star, who also participated in two games in mid-December for the team, has played in 14 games this season.
In those 14 games, Cortes is hitting .392 with three home runs and 16 RBIs. He has seven doubles, eight runs scored and has walked three times with 14 strikeouts on the season. His home run and RBI totals lead the ABL so far this year, but only two other players have played in as many games as he has.
Cortes and the Blue Sox could see their season come to an end soon. The ABL Playoffs Wild Card game is set for Tuesday, February 9 at 7 p.m. against Canberra Cavalry. The winner will play top-seeded Melbourne Aces in the four-team double elimination tournament.
Cortes, who is considered the No. 17 prospect in the New York Mets organization, has a home run and three RBIs in each of his last two games played. He is also 9-for-25 with seven RBIs during his current six-game hitting streak.
A third round draft pick by the Mets in 2018, Cortes played the entire 2019 season in the Florida State League with the St. Lucie Mets, the organization's Class A Advanced team. In 127 games, Cortes hit .255 with 11 home runs and 68 RBIs. He had 52 walks and 77 strikeouts to go along with 26 doubles and three triples in 458 official at-bats.
Named to the 2017 SEC All-Freshman team, Cortes hit .286 his first year on campus playing in 50 games with 43 starts. He had 27 runs scored, nine doubles, a triple, a team-high 12 homers and 41 RBIs. .565 slugging percentage to go along with a .368 on-base percentage.
As a sophomore in 2018, his final year with the Gamecocks, Cortes played in 62 games with 61 starts. He hit .265 with 53 runs scored, nine doubles, 15 home runs and 44 RBIs. He also had 43 walks, which was tied for fifth-most in the SEC and his 15 home runs was tied for seventh in the conference. His 10 home runs in SEC play was tied for the most in the league.
The High Single-A team for the Mets this season is the Brooklyn Cyclones with the Double-A team being the Binghamton Rumble Ponies. Should Cortes advance all the way to Triple-A this season, he'll stay in New York with the Syracuse Mets.