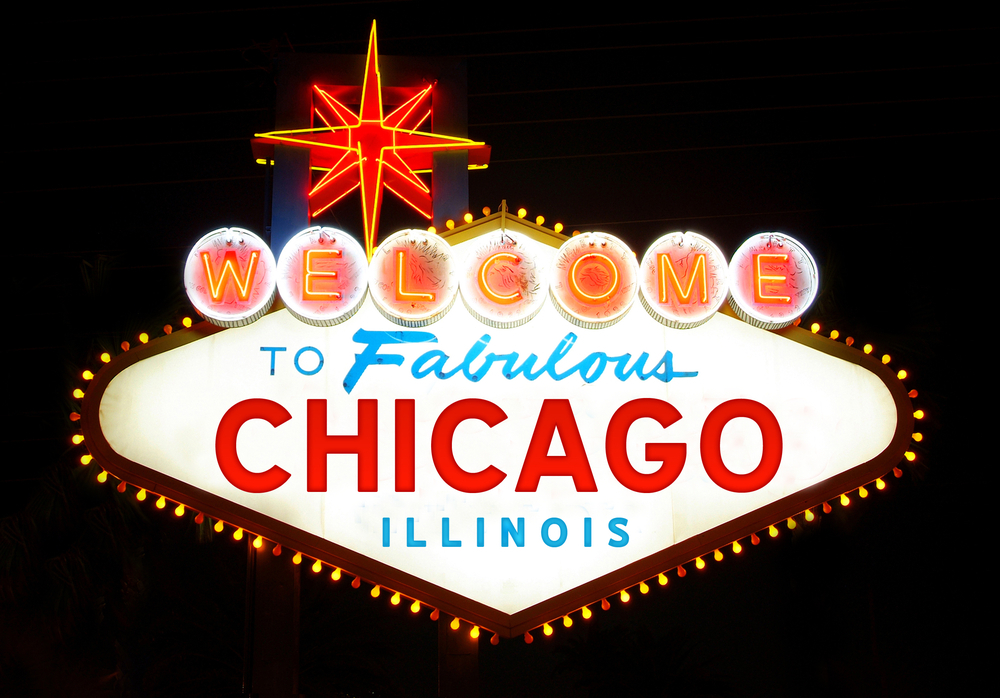 Big plans for Chicago gambling
Chicago could play host to a gambling offering inspired by the US traditional casino capital, after Mayor Lori Lightfoot expressed hope that a new casino resort in Chicago will include some names from the bright lights of Las Vegas.
the city will issue a request for proposals (RFP) next month
None of Illinois's ten casinos currently reside within Chicago city limits. Mayor Lightfoot and other city officials intend to change this with a new casino development. According to the Las Vegas Review-Journal (LVRJ), the city will issue a request for proposals (RFP) next month. Casino companies can then register their interest in the project.
In comments reported on Tuesday, Mayor Lightfoot said the "sky's the limit" when it comes to ensuring that the RFP attracts "top gaming ventures" to take up residence in Chicago. Despite not wanting to "name names," she expressed hope that Las Vegas-based gaming brands might respond to the request. "Obviously there are some that we would be very excited if they applied," the mayor added.
An attractive proposal
In June 2019, Illinois Governor J.B. Pritzker approved a $45bn infrastructure plan called "Rebuild Illinois". The initiative authorized the introduction of five land-based casinos in Chicago suburbs, in addition to a casino resort in the city's downtown area.
Last year, the Illinois legislature attempted to increase interest in Chicago's casino project by approving Senate Bill 516 to lower the state's tax rates for casino operators to 40%. The tax reduction anticipated state annual tax revenue to drop from $850m to $500m. Previously, Illinois had the highest gaming tax rate in the country at 72%.
Chicago's casino market has "a tremendous amount to offer"
It's not just lower tax rates which could interest casino operators to apply. According to LVRJ, Lightfoot said Chicago's casino market has "a tremendous amount to offer." The city boasts a population of more than 9.5 million, making it the third-largest metropolitan area in the US. Chicago also saw 60 million domestic visitors and 1.5 million international ones in 2019.
In addition, state law allows
casino
license holders to operate a temporary
casino
for up to 36 months before taking up permanent residence in Illinois. Through this policy, operators can earn profit while the resort is being built.
Illinois gambling expansion
The "Rebuild Illinois" plan of 2019 introduced a number of gambling expansion policies in a bid to generate $12bn in tax revenue over two years. To this effect, the initiative also legalized mobile and retail sports betting, which first launched in 2020 through BetRivers' sportsbook at Rivers Casino.
sports betting handle grew dramaticallly throughout the latter half of 2020
So far, the state's sports betting market has proven successful despite an initial in-person registration policy. The legislation originally blocked online-only sportsbooks such as FanDuel and DraftKings from entering the market for the first 18 months. Governor Pritzker overruled the restriction with an executive order in June last year. Sports betting handle grew dramatically throughout the latter half of 2020 as a result, reaching $491.7m in December.
After recognizing the success of sports betting, Illinois lawmakers have turned their attention to iGaming legislation. Last month, Representative Bob Rita introduced HB 3142, an online casino bill that would permit casinos and racetracks to offer internet gaming with three online casino skins per licensee. To date, there has been no update on the measure's progression.