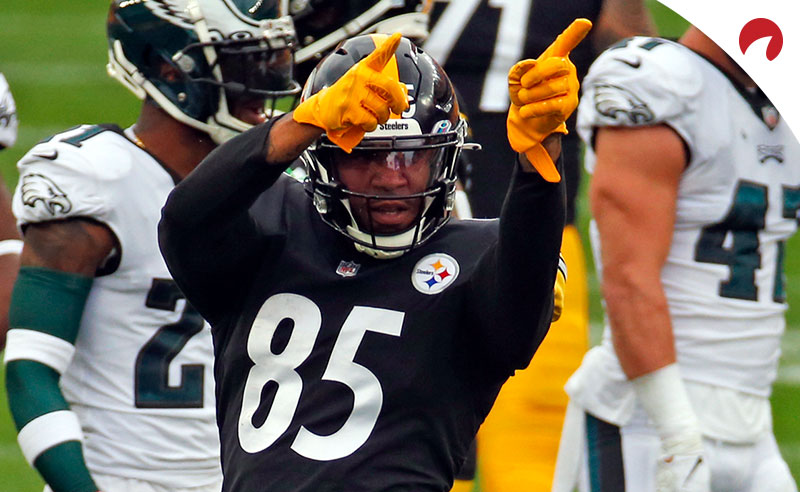 Vegas veteran Benjamin Eckstein, author of America's Line, brings three decades of experience to Odds Shark.
LAS VEGAS — Guessing that my guy Paulo Antunes did not see the new nickname we bestowed on him – or is that "upon him"? With a GORGEOUS 5-0 effort last week, EVERY pick was an OVER/UNDER total. So, of course, this week, Paulo goes with a side and is rocking the Vikings -3.5 over the Falcons. Somebody PLZ give Mr. Over/Under my number.
Not sure about this, but heard a rumor that if Paulo hits another 5-0, he is inviting EVERYONE down to Rio de Janeiro for Carnival in 2021. Block out February 12-17 because I'm feeling another FIVE & OH for my guy before the season ends. And obviously, we expect our hotel room to be COMPED!!!
At the top of the leaderboard, Raphael Esparza, who is sitting in the penthouse by a hook with 21.5 points, is going with a total, OVER 55, in the Cowboys-Cards game. Robert Ferringo, in the second slot with 21 points, is also using a total, going high in the Panthers-Bears tilt.
Chiefs, Steelers are Most Popular Picks
Just like last week, we have two consensus picks this week, with the Chiefs and Steelers attracting three Cappers each. Actually, the Steelers also attracted a robot, the Prediction Machine, so it's Steel for the money!
If you wanna check out the rest of the cappers, you can find a list of all the standings right here.
Benjamin Eckstein is a nationally syndicated sportswriter/oddsmaker. His column, America's Line, with the Ecks & Bacon appetizer, has run in the New York Daily News and over 100 other papers since 1988. You can follow him online at www.americasline.com. He is beloved by most, when he picks winners, and detested by others, when he picks the occasional loser. If you wanna piece of Eck, hit his email…[email protected]