October 28, 2020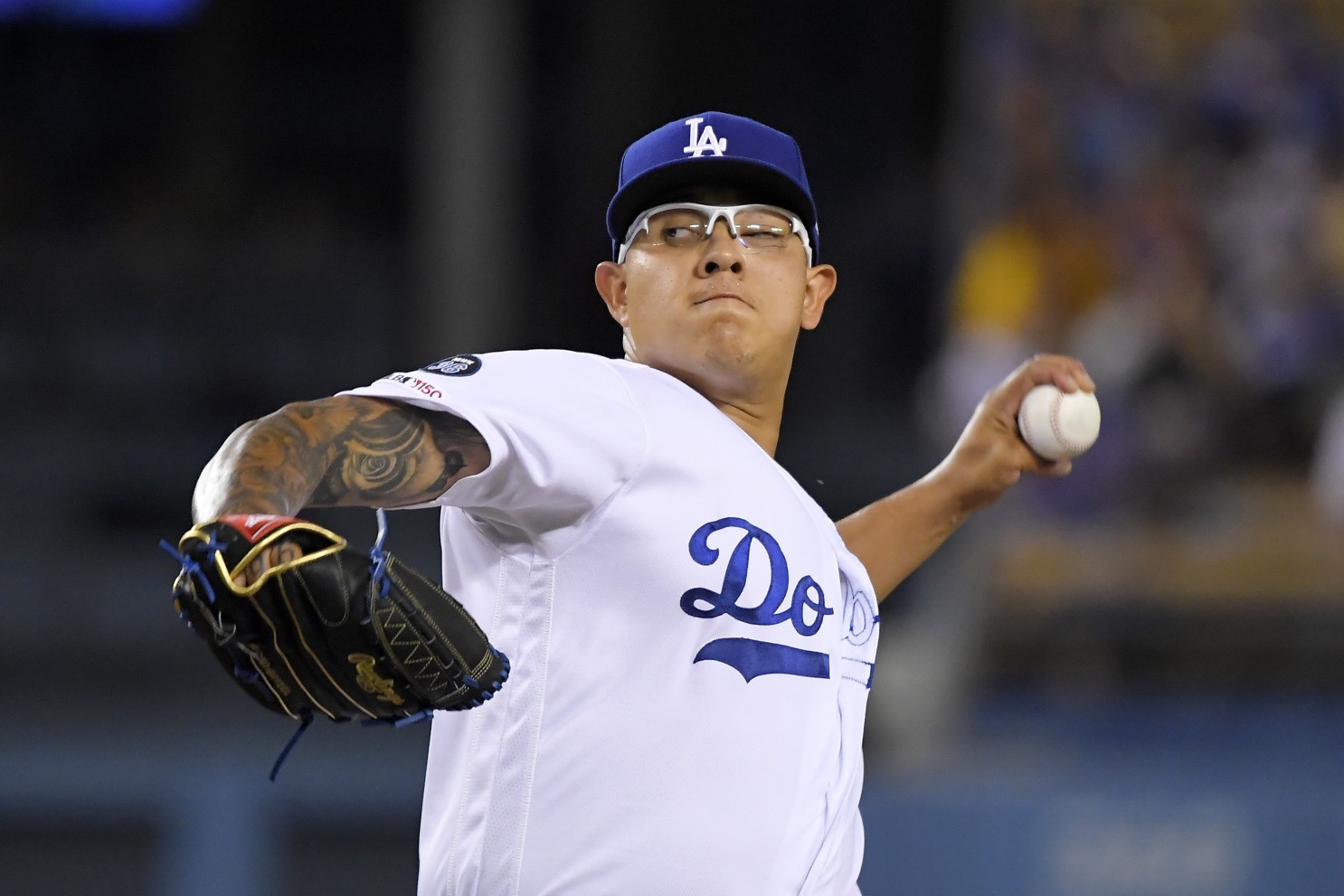 The 2020 Covid shortened baseball season came to an end last night as the Dodgers dealt the Rays a death blow. The Dodgers won the series 4-2. A questionable decision by the Rays manager seemed to hasten the series and all but doomed the Rays. The Dodgers were able to take the lead late in the game and hold on to a 3-1 lead.
It is very common for the team that wins a championship to be immediately favored after said championship. It doesn't always happen. The Nationals were not favored after winning the championship lasts season. They were +800 and the Astros were +500.
This year is like most others however in that the Dodgers won the WS and are now the overall favorites to win it again in 2021. There will be some roster challenges. For example. Julio Urias (pictured), who was key in this World Series, was on a one year contract.
One interesting observation is that the Marlins are tenth from the bottom in these odds proving that most people think this season was a fluke for the fish. They made it to the second round of the playoffs after beating the heavily favored Chicago Cubs in round 1.
2021 World Series Odds
odds by BetOnline
| Team | Odds |
| --- | --- |
| Los Angeles Dodgers | +450 |
| New York Yankees | +650 |
| San Diego Padres | +800 |
| Tampa Bay Rays | +1000 |
| Atlanta Braves | +1200 |
| Minnesota Twins | +1400 |
| Chicago White Sox | +1600 |
| Cincinnati Reds | +1600 |
| Oakland Athletics | +1600 |
| Cleveland Indians | +2000 |
| Houston Astros | +2200 |
| Chicago Cubs | +2500 |
| New York Mets | +3300 |
| St. Louis Cardinals | +3300 |
| Washington Nationals | +3300 |
| Los Angeles Angels | +4000 |
| Philadelphia Phillies | +4000 |
| Boston Red Sox | +5000 |
| Milwaukee Brewers | +5000 |
| Toronto Blue Jays | +5000 |
| Miami Marlins | +6000 |
| Arizona Diamondbacks | +6600 |
| Detroit Tigers | +8000 |
| San Francisco Giants | +8000 |
| Baltimore Orioles | +10000 |
| Colorado Rockies | +12500 |
| Texas Rangers | +12500 |
| Kansas City Royals | +15000 |
| Seattle Mariners | +20000 |
| Pittsburgh Pirates | +30000 |
Related